When you're struggling to come up with fun ideas for nights out with your friends, it can be tough. You can go to the same old bars that you've gone to endlessly, or you can try something new. Why not combine creativity with drinking? Paint and sip nights have become increasingly popular where you can enjoy a glass of wine and turn a blank canvas into a work of art. There are a few places in the area where you can paint and sip on wine, but if you really want a fun experience, you'll want to hit up the best spots.
Here's a list of the top paint and sip nights near Danvers, MA, for you to check out!
Break Away
221 Newbury Street, Route 1 North, Danvers, MA Facebook Twitter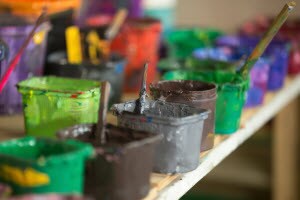 Have you ever been caught painting under the influence? At Break Away, it's absolutely encouraged! This bar/venue/restaurant offers a paint and sip experience that's headed by an actual art teacher. You and your friends can head out and get started on creating a piece of art that may not exactly be inside the lines, but you'll have fun making it. They supply the materials and the instructions, so you don't have to bring anything to enjoy your experience at Break Away.
The Paint Bar
248 Newbury Street, Boston, MA Facebook Instagram
Think of an experience at the Paint Bar like taking an art class, except that there's bottles of wine, laughter, and great music. The Paint Bar is one of the first paint and drink concept locations in the Northeast. You can easily head over for a fun time with your friends, or book a private event for a birthday, a shower, or even a bachelorette party. You can even schedule a Van Go! evening, which brings the paint and sipping party to you at a location of your choice. They'll bring the materials and they'll even tarp the floor—you just need to provide the seats and the wine!
Tin Bucket
12 Woburn Street, Reading, MA Facebook Instagram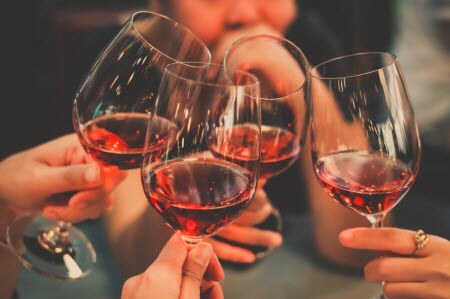 While Tin Bucket in Reading has several options for birthdays and bachelorette parties, you don't need an excuse to get a little tipsy and paint a portrait. You bring the wine and the snacks, and Tin Bucket will supply the glasses, the brushes, the paint, and the canvas! Whether you're interested in painting a picture or crafting some objections, Tin Bucket can help you bring your creative ideas into fruition.
Are you looking for a fun time with your friends where you can create art and drink a glass of your favorite red or white? Head to any of the top sip and paint nights near Danvers to get started!