After you get married or have kids, you may be looking to move into a starter home or to upgrade to a bigger one. If that's the case, you'll need an expert to help scour the area and find a great house that'll satisfy your wants and needs.
That's where these top real estate agents in Danvers, MA, come in. Continue reading to learn all about them, then start searching for a new home in Essex County.
BLC Real Estate: Offering Personalized One-on-One Service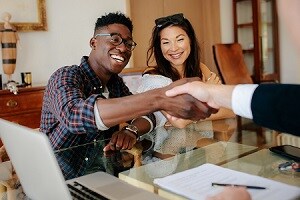 BLC Real Estate is a full-service real estate brokerage that's been supporting buyers and sellers since 2008. They offer personalized service to each client they work with so that they can meet all their needs. Plus, their primary goal is customer satisfaction, and they'll make a great effort to have that happen.
They have lots of homes listed on their website for you to browse. When you find a few that you like, you can reach out to meet with one of the real estate agents. Not only will they help you find your dream home, but they'll also offer guidance on things like mortgage analysis and insurance.
With the staff's assistance, you're sure to find a great property in no time. Check out BLC Real Estate's website to learn more.
Chris Blasczak: A Real Estate Agent with Integrity & Tenacity
Chris Blasczak is a real estate agent who works with three core values in mind: integrity, respect, and growth/responsibility. It's with these values and his perseverance that he's able to help so many people in the greater Boston area.
He's had a career in sales for over 20 years. He's also received many accolades along the way, including becoming a Keller Williams Platinum Medalist Award Winner. With this type of recognition, you can rest assured that your real estate needs can easily be met.
If you're interested in a single-family or multi-family home, Chris can help find a great one for you. If you prefer to invest in different properties, he can assist with that, as well. Whatever goal you have, he'll work hard to make sure that it's achieved. Learn more on Chris Blasczak's website about him and how he can help you.
Del Realty, Inc.: Creating Solutions That Align with Your Goals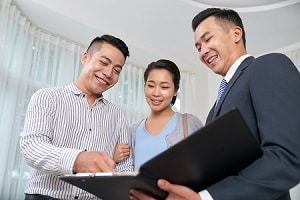 At Del Realty, Inc., they're here to serve all types of clients, be it someone who's new to the market or an experienced investor. No matter what, they'll listen to your real estate goals carefully and create solutions that make sense for you.
It's important to work with an agent who you trust and feel confident in. This way, you know that they have your best interest in mind. Luckily, the staff members here provide top-quality integrity and commitment to make sure they meet and exceed your expectations.
Plus, as the famous phrase goes, real estate is all about "location, location, location." The real estate agents here know this, which is why they have vast knowledge on the Danvers, MA, area. As a result, they can help find the right home for you or help find the right buyer for your house. Take a look around Del Realty's website to learn more.
Start Working with a Real Estate Agent in Danvers MA Today!
If it's time to move on to a new home, then don't wait. Reach out to one of these real estate agents in Danvers, MA, today!