Lynnfield, MA, is more than just your average small town in the Massachusetts North Shore region. With a cool history, plus tons of famous Boston athletes who are native to the area, our Subaru dealer near Lynnfield is happy to show you what this town is all about.
For our Boston sports fans out there, you might be familiar with names like Jean Ratelle, Johnny Bucyk, or Retro Petrocelli, to name a few of the long list of sports players who call Lynnfield home.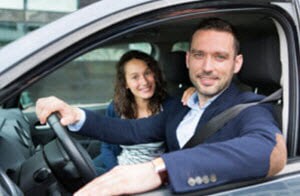 At Ira Subaru, we enjoy keeping the residents of Lynnfield cruising around in their Subaru vehicles. Keep reading to find out a little more about our Subaru dealership!
Our Subaru Inventory near Lynnfield
At our dealer near Lynnfield, we know there's a Subaru for every lifestyle. Whether you need to get back and forth to work on an exceptionally fuel-efficient sedan, like the Subaru Impreza, or your vehicle needs to grow with your family, like the Subaru Crosstrek, we've got your next car waiting for you.
You can get started by viewing over hundreds of vehicles in our online Subaru inventory. Simply click on the model you think would suit you best, and get all the details so you'll be way ahead of the game by the time you get to our showroom.

Financing Your Subaru
Financing your Subaru has never been easier than with our expert finance team. We take pride in making each step of the car buying process smooth and hassle-free, and that's why we're here to help you choose the loan that'll work best with your budget.
Our longstanding relationships with banks and lenders in the area do a great job in helping to ensure you're getting the best loan possible. Plus, we'll be here to answer any questions that might come up along the way.
And with our online credit application, getting approved is quicker and easier than ever. Simply fill out your information, and we'll process everything for you right away.
Auto Maintenance with Us
A Subaru purchase with us means a longtime commitment to you as our customer, in the form of auto maintenance. How do we do this? By having our service center right on site, so you don't have to go far for top-quality auto care.
Our highly qualified and knowledgeable auto technicians can tackle any maintenance issue in front of them, from simple oil changes to complex part replacements. We even offer service specials, so that keeping your vehicle running like new is never a financial burden.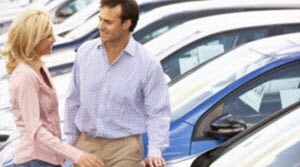 Scheduling service is super easy, too, with our online scheduler. Just pick a date, fill out your information, and we'll contact you to confirm.
Stop by Your Subaru Dealer near Lynnfield Today!
If you're in the awesome area of Lynnfield and in the market for a new car, stop by Ira Subaru today and see how we can help you out. Located at 97A Andover Street in Danvers, we're proud to be your local Subaru dealership.