Stoneham, MA, is one of our favorite small towns to represent as a Subaru dealer. Located just nine miles outside of Boston, Stoneham gives its residents the best of both worlds with small-town life and the city close by.
With a ton of parks, playgrounds, and hiking trails, you're bound to find the residents of Stoneham engaging in one outdoor activity or another. Stoneham provides beautiful scenery, with proximity to the city, making this a great place for anyone to live and visit.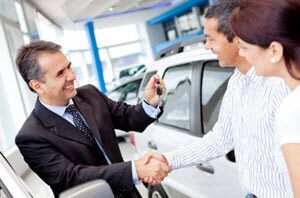 As a dealer near Stoneham, our team at Ira Subaru loves keeping the residents of Stoneham happy in their cars, getting them from one place to the next.
About Our Subaru Dealership
At our Subaru dealership, our main goal is to make the car buying process fun and easy for our customers. That's why we offer several different online tools to make buying your next car simple.
You can start by checking out our inventory online, so that you can get a better idea of the great features our Subarus offer. Maybe it's a sedan you're looking for, like the Subaru Impreza, or a crossover SUV, like the Subaru Forester. No matter what your preference is, we've got something for everyone.

We also have an extensive used inventory. So, if you're looking for a reliable vehicle that might be more budget-friendly for you, we have plenty of pre-owned options.
Fast & Easy Financing
With our Subaru dealership, you'll find a different way of financing your next car. Our expert finance team will be there with you to help choose the loan that's best for your budget, and also to answer any questions you might have along the way.
Our relationships with banks and lenders in the area will ensure you're in the best hands with your loan options. We want to make sure you're completely comfortable with the numbers presented to you before you drive away in your new car.
You can even speed up the finance process by applying for your loan online. Simply fill out the application, and we'll have your information processed by the time you get to us.
Our Auto Service & Parts Centers
We want to provide our customers with service even after they purchase a vehicle from us. How do we do that? With our state-of-the-art Subaru Service Center. Here, we'll give you the option to have an easy way to keep up with your vehicle's maintenance to ensure its longevity.
From simple oil changes to more complex issues, we'll take on any issue you present to us. You can schedule service online, too, by filling out your information in our online scheduler.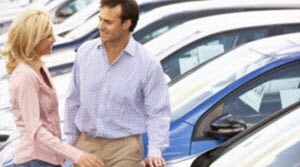 We even have a Subaru Parts Center for our customers who like to take on their vehicle maintenance themselves. And because we love convenience, you can even order your Subaru parts right online!
Come Visit Your Subaru Dealer near Stoneham
If you see a car you'd like to test drive, don't hesitate to stop on down to Ira Subaru near Stoneham! We'll be happy to answer any of your questions, and get you driving in your new Subaru!