---
Are your regular commutes near Wakefield, Reading, or Danvers, Massachusetts, in need of a midsize sedan worthy of the job? If you're interested in the Subaru Legacy and the Honda Accord, you're on the right track. The team at Ira Subaru has drawn up this Subaru Legacy vs. Honda Accord comparison to help you narrow down your decision even more.
Read on to find out how these two models do when placed side by side. We'll be discussing what each car has to offer within the areas of performance, cabin comfort, and safety. After reading our comparison, you can come to an informed decision you'll be confident in. Let's see how these sedans stack up to one another.
---
Subaru Legacy vs Honda Accord: Performance Capabilities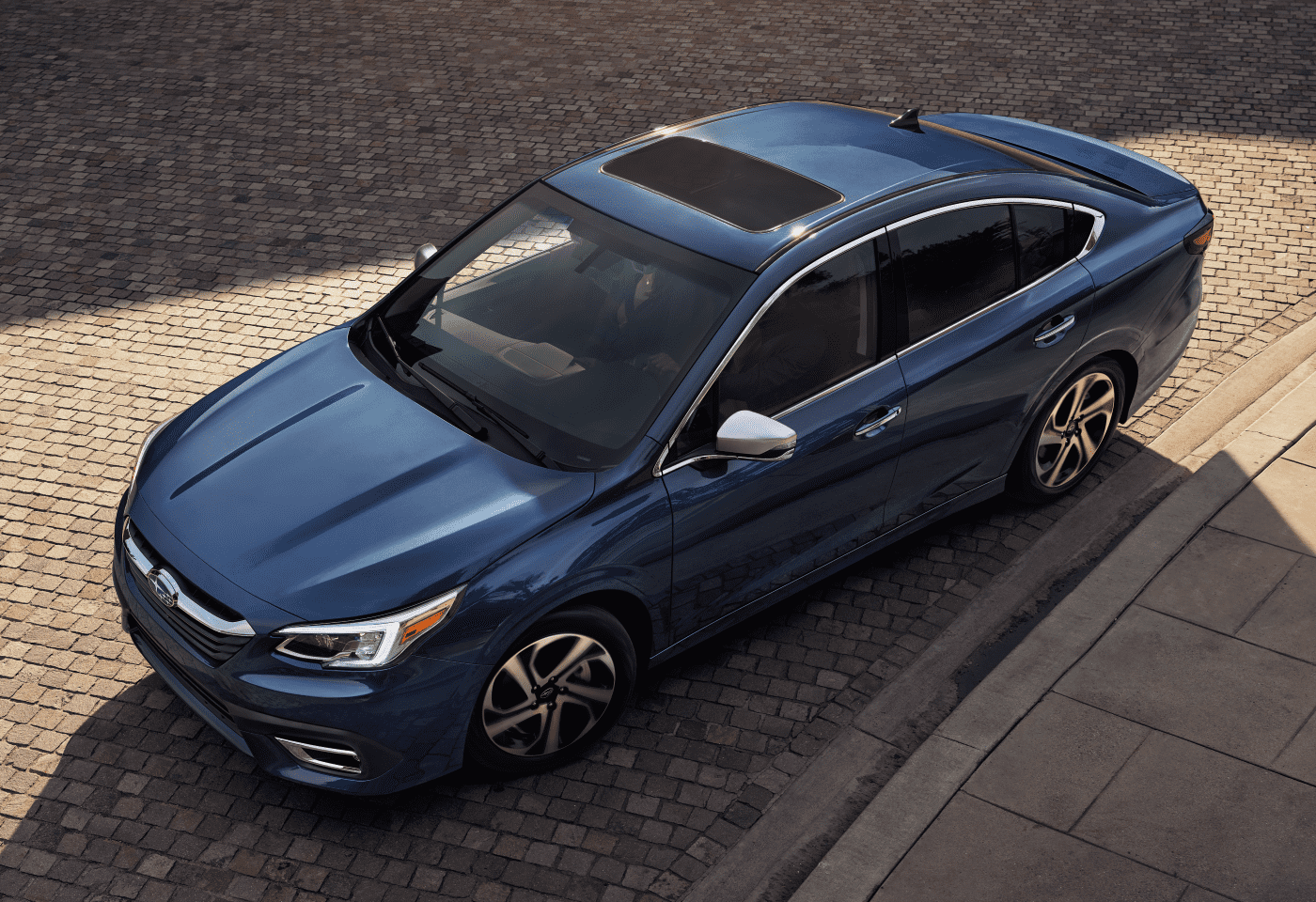 Each car provides two choices when it comes to what you'll find under the hood. We'll begin with the Legacy. It comes standard with a 2.5L BOXER® engine able to deliver up to 182 horsepower and 176 lb-ft of torque. The other available engine is a 2.4L turbocharged beast. When you're driving with this powerhouse, you'll have a maximum 260 horsepower and 277 lb-ft of torque at your disposal.
With its output of 192 horsepower, the standard engine in the Accord manages to accelerate a bit better than the base engine of the Legacy. However, that's as strong as it gets under the hood of the Accord. You won't have the option of fierce power here. When all is said and done, it's the Subaru Legacy that wins out in this category.
Legacy vs Accord: Control and Traction
There's more to impressive performance than just raw power-it all depends how you use it. A solid drivetrain will provide excellent grip and command on the road and in various conditions you'll encounter.
The Honda Accord comes with traditional front-wheel drive. It's a drivetrain you'll see frequently in sedans, and it offers a fair amount of control to make your drives steady. While reliable, there are certainly more dynamic options out there.
The Subaru Legacy continues the tradition of other Subaru models with its standard Subaru Symmetrical All-Wheel Drive system. This dynamic drivetrain delivers energy to each wheel as needed, which comes in handy when road conditions shift.
On straight and even surfaces, you'll experience smooth and strong acceleration as your vehicle gains speed down the road. Once the path ahead becomes wet, uneven, or otherwise imperfect, the Symmetrical All-Wheel Drive system kicks in to provide the stability you need. You'll have more power delivered to wheels that are in mud or gravel so you can keep going.
Subaru Legacy vs Honda Accord: Interior Measurements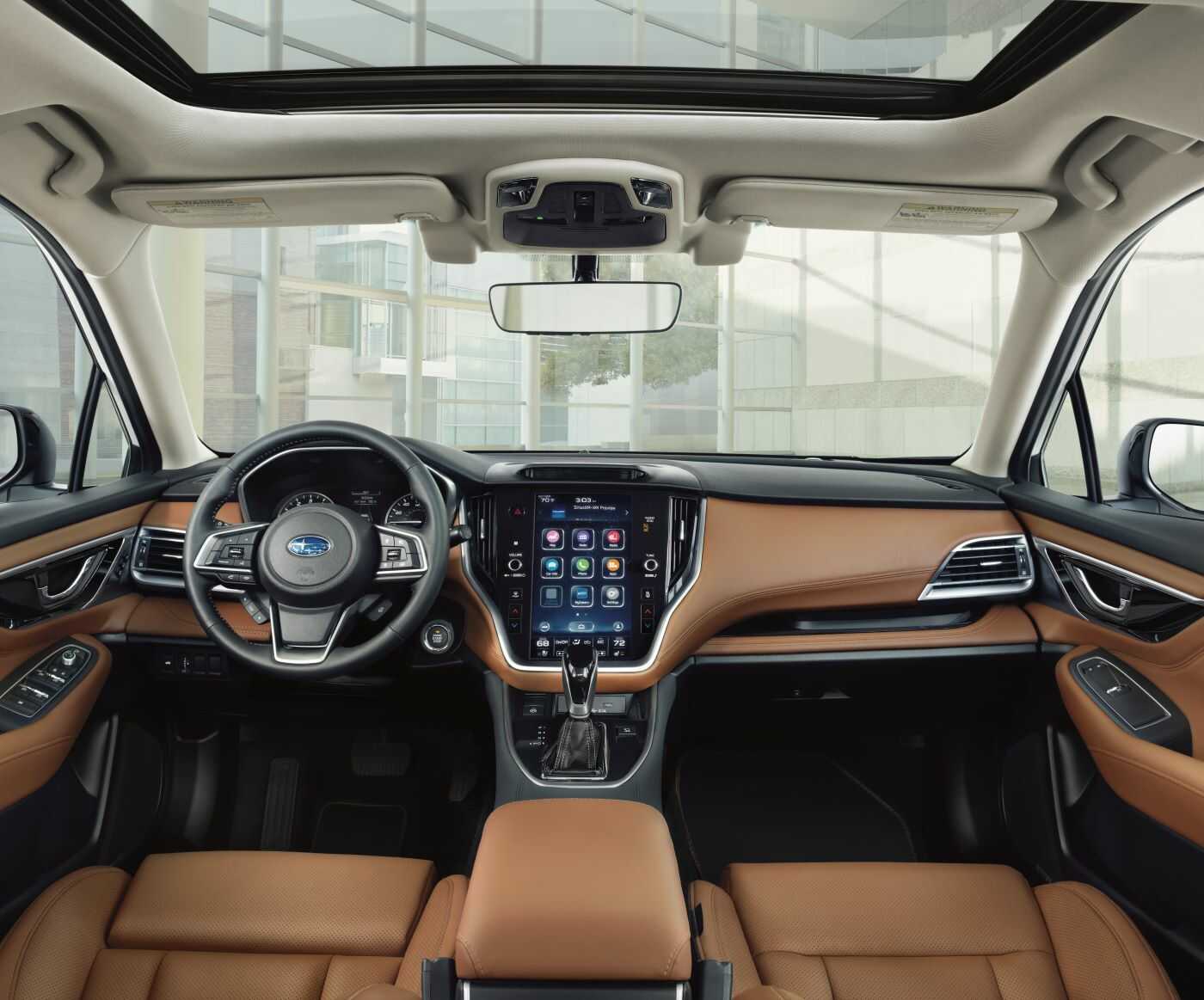 As we move on to the topic of comfort, the Legacy continues to impress by making it possible for everyone on board to enjoy the ride. Some of the numbers that demonstrate this include the 42.8 inches of legroom in the front row and the 57.4 inches of shoulder room in the second row. Passengers in both rows can find a comfortable position and have plenty of room to stretch out.
The Honda Accord comes close, but it just doesn't allow for quite as much wiggle room. Its 1st-row legroom measures 42.3 inches, and its 2nd-row shoulder room is a mere 56.5 inches. You and your passengers may start to feel a bit cramped during longer journeys. You'll thank yourself for going with the roomier Subaru Legacy-and your friends will also.
Subaru Legacy vs Honda Accord: Exterior Dimensions
While the size inside the vehicle is important, its measurements on the outside play an important role, too. If you plan to drive on tight city streets, you'll want a smaller and more maneuverable car. Tighter turns, crowded parking garages, and parallel curbside parking are all made easier in a nimble vehicle.
The two key measurements for these cars' agility are length and width. Shorter overall length will accommodate tighter street parking, while a slimmer width helps you take on streets and parking structures. Here's how these two models measure up.
| | | |
| --- | --- | --- |
|   | Subaru Legacy | Honda Accord |
| Length | 190.6 in. | 192.2 in. |
| Width   | 72.4 in. | 73.3 in. |
In tight city streets, every inch counts. Visiting downtown areas shouldn't require circling the block, looking for a good spot. Thankfully, the Subaru Legacy is built to drive into those parking spots more easily.
Subaru Legacy vs Honda Accord: Safety
Driver and passenger safety is always a priority when it comes to selecting your next car. That's why driver-assistive technologies are such a game changer. These systems run in the background to keep you covered in a variety of situations.
The Subaru EyeSight® and Honda Sensing® suites of driver-assistive technologies give you extra assurance on the road. They each come with several similar features designed to help keep you safe and secure during your drives:
High Beam Assist
Lane Departure Warning
Pre-Collision Braking
Adaptive Cruise Control
When it comes to helping keep everyone on board safe and secure, the Legacy is built to satisfy. The available DriverFocus™ Distraction Mitigation System is proof since it warns you when you appear to be distracted or fatigued. This feature allows you to decide if it's a good idea to pull over and take a break.  
The DriverFocus™ Distraction Mitigation System is not a feature you'll find in the Accord. A system like this can make a major difference during epic road trips, so it's good to have on hand. Do your future self a favor and explore the DriverFocus™ Distraction Mitigation System in the Subaru Legacy.
---
Subaru Legacy vs Honda Accord: The Results
While both sedans offer some impressive features, it's the Legacy that comes out on top here. With features like the DriverFocus™ Distraction Mitigation System and more interior space, it manages to outperform the Accord. If the Subaru Legacy sounds like it has exactly what you need to refresh your everyday Reading, Danvers, or Wakefield, MA, drives, visit or contact the team at Ira Subaru to take it for a test drive.
---