Whether you're a local or from out of town, there's something special about staying at a cozy bed & breakfast. You get a delicious homemade meal to start your day, and each room is uniquely charming with tons of little details. Plus, the owners go out of their way to make sure that your stay is a great one.
If you're thinking about taking a mini getaway, consider one of our picks for the best bed & breakfasts near Danvers, MA!
Amelia Payson House: A Cozy B&B in the Heart of Witch City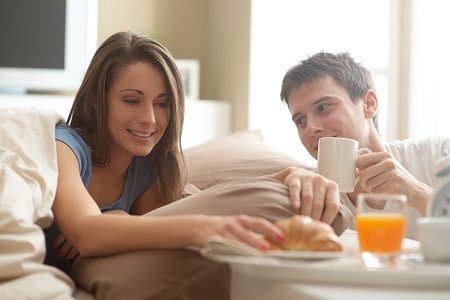 The Amelia Payson House is a historic bed & breakfast that was built in 1845 for Amelia and Edward Payson. Today, it offers three bedrooms for guests to stay and enjoy everything this town has to offer.
You can take a short walk to the Peabody Essex Museum, the Salem Witch Museum, and other popular attractions, but don't forget to have breakfast beforehand! Enjoy fresh fruit, house-made granola, and so much more in their formal dining room or on the outside deck.
After a long day exploring the area, we're sure you'll want to rest. Do some light reading in the living room or sit outside by the firepit and admire the carefully manicured gardens. Afterwards, retreat to your room for the night with comfortable bedding and a flat-screen TV.
For more information, check out Amelia Payson House on Facebook.
Morning Glory Bed & Breakfast: Wake Up to a View of the Harbor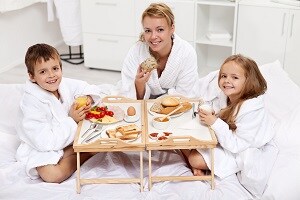 When you stay at Morning Glory Bed & Breakfast, you'll get to sleep in a beautifully restored Georgian-Federal Home. Built in 1808, this B&B is located on a quiet street near the Salem Harbor. In fact, you can see the water right from the top deck. Relax on one of the lounge chairs or enjoy breakfast with a view!
For breakfast, you'll have a wide variety of options to choose from, such as fluffy pancakes and warm omelets. You can also add homemade cheese bread, yogurt, and granola to your meal. Top it all off with some fresh gourmet coffee or refreshing orange juice, and you'll be all set for the morning.
There are three rooms to choose from, each with their own set of delightful décor. They all come with modern amenities like air conditioning, a refrigerator, microwave, and 19-inch LCD flat-screen TV.
Learn more on the Morning Glory Bed & Breakfast Facebook page.
Make a Reservation at a Danvers-Area Bed & Breakfast Today
As you can see, both of these bed & breakfasts near Danvers, MA, offer quite a lot to their guests. When you decide which one you want to stay in, give them a call or make a reservation online. You'll be enjoying a fresh, tasty breakfast before you even know it!