The battery in your car is an important component that gives your vehicle power. Without it, your vehicle would be immobile. That's why it's important to stay updated on your vehicle's battery so you can know when to schedule a car battery replacement. At Ira Subaru, we're here to give drivers in Wakefield, Reading, and Danvers some helpful tips with their car battery so they'll know when it's time to have their car battery replaced.
Give our service center a call at 978-739-8850 today!
 How Long Do Car Batteries Last?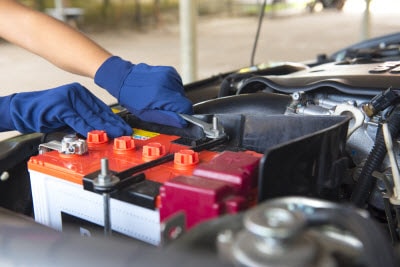 Car batteries can last up to four to five years. Your vehicle's battery powers everything, including your headlights, stereo, and even your windshield wipers. While batteries aren't the most expensive replacement part for your vehicle, you'll want to expect to spend anywhere from $50 to $200, depending on the quality of the battery.
Learn more about How Long Do Car Batteries Last here. 
What Can Affect My Car Battery?
There are actually a few factors that can affect the performance and function of your battery. Bumpy roads and potholes can contribute to the battery connections loosening and ultimately disconnecting. Weather has a pretty significant effect on batteries as well. Extreme heat can speed up the internal corrosion of the battery, while frigid cold can slow the chemical reaction. This type of exposure to the elements can actually wear a battery down before its life expectancy.
What Are the Signs That I Should Replace My Car Battery?
Keeping an eye on your battery is important, especially if you're trying to determine if it's time to schedule your battery replacement car service. Besides age, there are other ways that you can tell that it's time to schedule a car battery replacement. All you have to do is check your vehicle's battery periodically for:
Sluggish Engine Start: If you turn the key and your vehicle struggles to turn on, this could be an indication that your battery is starting to go.
Dashboard Warning Light: Your battery light will appear if it senses that the connection is loose, or the battery is about to die.
Rotten Egg Smell: When you smell a sulfuric odor in your vehicle, it could mean that your battery is cracked and is venting gas-have it checked immediately.
Electrical Components are Flickering: If your battery doesn't have enough juice, you'll start to see your lights and gauges flickering, and the stereo fading in and out.
The Battery Case is Swollen: This occurs during the extreme temperatures or if you drive infrequently and will most likely require a replacement.
Where Can I Schedule a Car Battery Replacement?
When you notice any of the previously mentioned signs or your battery is reaching its expiration age, you'll want to seek out a car battery replacement so your vehicle can continue out on the road. Drivers in Wakefield, Reading, and Danvers can always schedule a battery replacement car service at Ira Subaru. We're happy to help drivers with automotive service, repairs, and replacements so they can keep their vehicle performing at its best.
Schedule your car battery replacement service with us at Ira Subaru.