Whether it's a Friday night and you're looking for some delicious pizza, or you simply want to grab a slice on the go, having a great pizza place to go to is super convenient. However, given the amount of pizza places in Danvers, choosing the right one is easier said than done. That's why we're here to weigh in on this debate and give you our picks for the best pizza near you around Danvers, MA.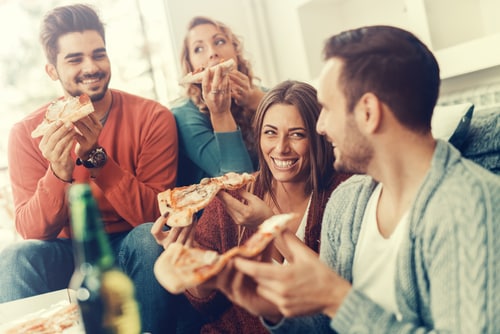 Keep reading to see which pies and slices made the cut!
Flying Saucer Pizza Company
118 Washington Street, Salem, MA Facebook | Instagram
If you like different takes on pizza, and you're a fan of craft beer on draught, then you may want to get abducted by Flying Saucer Pizza Company. They've got a space-age type of ambience that really works for their company. As for the pizza, there are some pretty interesting names for their varying pizzas, but there's a theme and they're sticking to it. Whether you're a pizza traditionalist, or you like new and exciting flavor combinations, Flying Saucer Pizza Company is definitely worth hovering over.
Sam & Joe's Restaurant
30 Water Street, Danvers, MA | Facebook
Finding the right thin crust pizza shouldn't be too hard in Danvers, because Sam & Joe's Restaurant is the place to go. They offer a wide variety of flavors with the traditional thin crust, as well as a ton of topping options for you to craft the perfect pizza. They also have impressive specialty pizzas that may excite your taste buds, like Shrimp Scampi Pizza, Spinoccoli, and Mediterranean Pizza. Whether you're in the mood for pizza or Italian takeout, Sam & Joe's Restaurant is always a great option.
Tom's Bourbon Street Pizza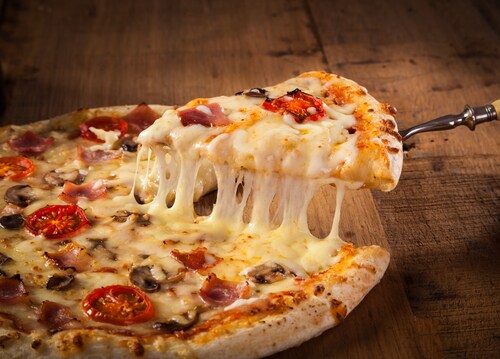 10 Sylvan Street, Peabody, MA | Facebook
Say what you will about Tom's Bourbon Street Pizza, but it's anything but boring. They've got mad scientists in their kitchen creating some pretty interesting pizzas with a variety of flavors that you'll keep coming back for. They've got some great sandwiches, salads, wraps, and paninis, too, but when it comes to pizza, there are some pretty bold flavors that you won't want to miss out on. There's the Mexican Supreme, the Chicken Ka-Bob, the Godfather, and plenty of other customizable options to choose from.
The next time you've got a hankering for pizza, be sure to try any of these places near Danvers so that you can find your next favorite slice!