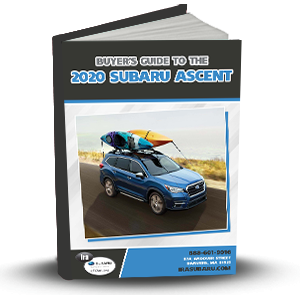 Adventure awaits you in the Wakefield, Reading, and Danvers areas. However, you need the right vehicle for these solo or group outings.
Enter the Subaru Ascent, a midsize SUV with tons of space, style, and features. In this Buyer's Guide to the 2020 Subaru Ascent, we'll go over what this automobile has to offer to help determine if it's right for you.
To be more specific, we'll cover the following topics:
Exterior design
Cabin space
Infotainment and safety technologies
Performance specs
We'll also give you a money-saving offer that you can use right here at Ira Subaru.
So, don't wait. Download the free Buyer's Guide to the 2020 Subaru Ascent and read up on your potentially new ride today!