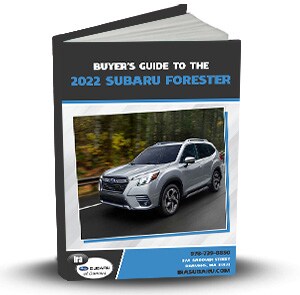 What might you expect to find in our free eBook: Buyer's Guide to the Subaru Forester? Well, our Ira Subaru staff always wants to keep curious drivers informed about new Subaru vehicles. So, this free eBook discusses traits such as:
Performance and capability
Interior comfort, styling, and technology
Active and passive safety features
Available trim levels
Proper research is always helpful when car shopping. So, begin by downloading our free eBook, and if you want to take it a step further, contact us at Ira Subaru for a test drive!