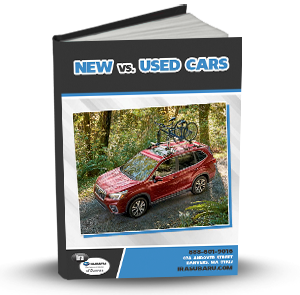 Finding a vehicle near Wakefield, Reading, and Danvers is quite exciting, especially when there are so many options to choose from. But before you decide on which model you want, you'll need to determine whether buying new or used is the way to go.
That's why we created this New vs. Used Cars eBook, to help make the decision easier. In this guide, you'll get information on things like:
Advantages of buying new
Benefits of buying used
What it means to get a certified pre-owned car
You'll have this information to use for future reference. Plus, you'll receive a money-saving offer to use at Ira Subaru.
If you're just starting to look for an automobile, then you'll want to download the New vs. Used Cars eBook as soon as possible. Just fill out the form on this page and get your FREE copy today!