Download Now To Receive a Money-Saving Coupon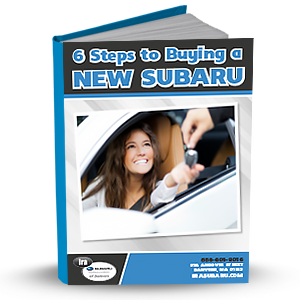 Buying a new Subaru is a fun, exciting process. But, before you step into the showroom of your trusted Subaru dealership, how will you know exactly which model will suit you best? 
In this FREE eBook, learn how to: 
Define your car wish list and need list.
Do your research right.
Find the perfect Subaru dealer for you.
Know what questions to ask during your test drive. 
 Establish trust with your sales expert. 
Understand your Subaru financing options. 
....and receive a MONEY-SAVING COUPON! 
Ready to get started? Simply fill out the form on this page and click submit, and you'll be taken directly to your FREE 6 Steps to Buying a New Subaru eBook and your coupon!