Brake pads and rotors will wear down over time, but you might ask, "How long do brake pads last?" The experienced service team at Ira Subaru is here to help answer that question for drivers in Wakefield, Reading and Danvers.
The answer to the question varies, depending on the design of the brake pads and the material they're made of. Read on to learn more about brake pads and how often they need to be replaced.
In general, brake pads last 30,000-40,000 miles. Different factors, like more frequent highway driving and the material of the pads themselves, can certainly provide extra life to pads, sometimes up to about 60,000 miles.
How Often to Change Brake Pads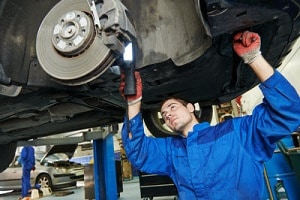 Brakes can incur a lot of natural wear and tear. Brake pad wear and tear will vary from car to car. Driving habits, including tapping the brakes more often, wear down the brake pads sooner. If you do a lot of highway driving and don't hit the brakes as often, there's a good chance they'll last longer.
The brake pads located on the front of the vehicle will typically wear down sooner. This happens because pressing down on the brake pedal transfers the weight load to the front of the car. The car wants to keep moving forward, so the weight moves towards the front. This means the rear brake pads will typically last longer than the front ones.
If you have noticed any squeaking or squealing sounds when maneuvering, particularly when backing up and turning the steering wheel, brake pads should be inspected. It may be time to replace them.
How to Make Brake Pads Last Longer
If you want brakes to last longer, there are some ways to make it happen other than simply avoiding stop-and-go driving. Here are some helpful things you can do to ensure you get the most life out of your brake pads.
Drive Slow and steady. Trying to stop from a high speed can wear brake pads down sooner. Keeping speeds lower and braking smoothly protects the pads.
One foot will do. Only use your right foot on the brake pedal. Drivers who use two feet while driving will often look to tap the brakes with greater frequency.
The coast is clear. Looking ahead to see if there is a stoplight coming or slowing down off an exit ramp can save your brakes.
Subaru Brake Repair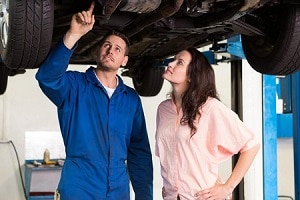 Our state-of-the-art service department will provide the right parts and have any brake repairs completed in an efficient manner, so you can get back behind the wheel and onto the open road. Our highly-trained technicians will find answers to your brake questions.
If you'll be spending time in our service center while you wait, get comfortable! Our service area offers free Wi-Fi to get your work done and a children's play area to keep the kids entertained.
Visit Our Service Center Today
Each day we step inside our vehicles, we expect our brakes to be there for us when we need them most. Now that you have answered the question, "How long do brake pads last?" you can make the most out of the life of your brakes. At Ira Subaru, our experienced technicians install new brake pads and repair any brake-related issues.
If you're driving in Wakefield, Reading and Danvers, take on the roads knowing your brakes have been inspected and repaired by our skilled service team! Schedule your service with our online scheduler.