Your car battery sits quietly beneath the hood, doing what it needs to in order to get your car started every time you turn the key in the ignition. Until, well… it doesn't. You might be asking yourself how long do car batteries last? 
Car batteries last between 3 and 5 years on average, depending on your driving habits and other contributing factors. Keeping tabs on just how long you've had your car battery can help you get ahead of problems later on down the road. But, if you're in the 3- to 5-year range, you may be wondering what warnings you should watch out for.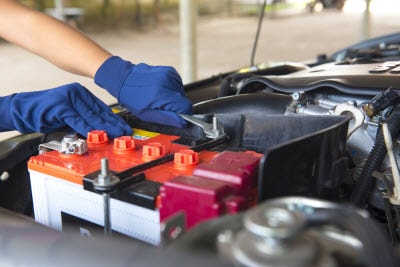 In this post, the Ira Subaru team took a look at what factors contribute to a car battery's life span, how you can extend the life of your car battery, and where you can head for a battery replacement in the Wakefield, Reading, or Danvers areas.
Warning Signs of an Aging Battery
 So, how can you tell your battery is on its way out, aside from counting up from the year you last replaced it? Luckily, if your battery is declining, there's several ways it may try to tell you:
Your car takes longer to start up: That immediate (and silent) key in the ignition turn is now a sputtering, cranking process.  
There's corrosion around the terminals: Upon popping the hood and taking a closer look at the battery, you see a white, granulated buildup on the battery's terminals.  
Your battery warning light is on: Your dashboard has a red battery shaped symbol lit up.
Get Your Battery Tested or Replaced
If your battery is getting up in age or you're experiencing any of the telltale signs of battery failure above, you can count on the Ira Subaru team to assist you.
The auto experts on our technician team will test your battery's performance levels to see whether it's still able to hold a charge or whether a replacement is needed right away.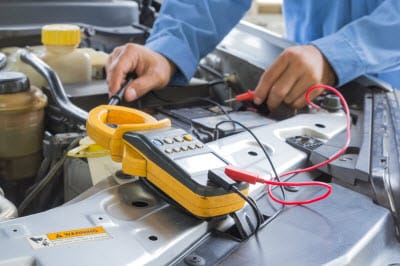 If you do find out that you need a new battery too late in the Wakefield, Reading, or Danvers areas, call our service center for 24-hour roadside assistance.
Will Your Next Car Battery Last 5 Years or More?
Once you have a new battery installed in your vehicle, get the most out of its lifespan with the following tips:
Reduce the number of short drives you take: If you can break up the shorter distances you drive with long drives, your battery will last longer.
Keep your battery case clean: Make it a habit of doing a quick, visual check of your battery once a month. If you see any corrosion, nip it in the bud by scrubbing it with a toothbrush and a baking soda and water mixture. Rinse with cool water and dry with a clean cloth.
Turn out the lights when you park: Don't leave lights or electronics on when your car is off or idling.
To reiterate the average car battery  last between 3 and 5 years.
If you think it may be time for a new car battery, don't wait: Schedule a service appointment with our service center today! Give our service center a call at 978-739-8850 today!