The engine is one of the most important parts of a car. Without a functioning engine, the car would be immobile. Oil is used to keep an engine operating properly. It lubricates all the inner workings to prevent the engine from overheating. If the oil gets dirty, it can't do its job. This means the engine will get too hot and break down, resulting in a costly replacement-and that's why it's vital to get your oil changed regularly. However, how long does an oil change take? The short answer is about 30 min. 
To help answer that question, we created this guide for drivers like you around Wakefield, Reading, and Danvers. Read all about oil changes below and contact us at Ira Subaru if you have any questions or to schedule service.
How Long Does an Oil Change Take: 
Oil Change Service Process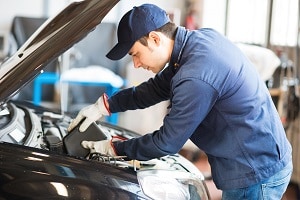 An oil change usually takes around 30 minutes, with the process going as follows: 
Lift the car up on a jack.
Find the drain plug and open it up.
Drain the old oil.
Change the oil filter.
Put in new oil.
Carefully bring the car back down.
How Often Should You Change Your Oil
You now know how to do an oil change and how long it'll take. Still, when should you get your oil changed?
One of the best ways to answer that question is by checking your owner's manual. A good rule of thumb, though, is to get an oil change every 5,000 to 7,500 miles.
However, if you usually drive under severe conditions, you'll probably need to get an oil change every 3,000 miles. A severe driving condition can include different scenarios, such as:
Making short trips of less than five miles in normal temperatures, or less than 10 miles in freezing temperatures.
Traveling long distances at speeds of less than 50 MPH.
Driving in stop-and-go traffic, especially in hot weather.
Traveling on muddy, sandy, or gravelly roads.
If you're unsure of the last time you had an oil change, there are some warning signs to look out for. These include dark and dirty engine oil or a loud knocking sound coming from the engine.
The most obvious sign, though, is the oil change or check engine light. If either light appears on your dash, then there's most likely too little oil in the vehicle. At this point, it's too risky to continue driving your car. The engine will likely get damaged due to lack of fluid or damaged parts. So, you'll want to get oil added as soon as possible.
Where to Get an Oil Change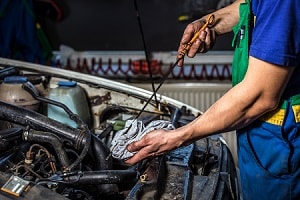 If you notice any of the above warning signs, get an oil change as soon as you can. While the process doesn't take long, it can be a little complicated if you have no experience. So, if you'd rather leave the job to the experts, bring your vehicle to our state-of-the-art service center.
Here, you'll find a team of highly trained and certified technicians. They have the skills and know-how to perform oil changes on all types of cars, SUVS, and trucks. They can also perform tire rotations, brake repairs, and more to help keep your car in tip-top shape.
Plus, you'll only find genuine parts in our service department. These are the same ones used when the car was first built. Not only will you be in a well-running machine, but we'll work hard to get you back on the road as soon as possible.
Schedule an Oil Change Today! 
If you need an oil change, make a service  appointment at Ira Subaru. Either call us or schedule service online. Give us info about your car, and we'll confirm a day and time that's convenient for you.
We love helping drivers throughout Wakefield, Reading, and Danvers keep their cars in quality condition. We want to do the same for you, so contact us today for service!