An engine is the heart of a vehicle, and the reason you're able to go from Point A to Point B. And to help the engine run properly, it needs clean, fresh oil. But, how often do you need to get the oil changed?
To help answer that question,"How often should I change my oil?", our team at Ira Subaru created this guide to oil changes for drivers around Wakefield, Reading, and Danvers. Read all about engine oil below, and schedule an oil change if you have any questions.
Importance of Engine Oil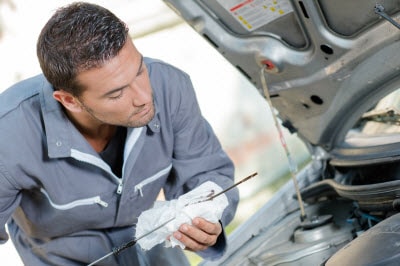 Engine (or motor) oil is what keeps the engine's internal parts lubricated and cool. Without oil, the parts would grind against each other and cause friction. The more friction produced, the hotter the engine would get, which could cause wear and damage. That's why it's vital to get frequent oil changes before an engine breaks down and needs to be repaired or replaced.
When It Should Get Changed
One of the best ways to know when you should get an oil change is to check your owner's manual. However, a good rule of thumb is to get it changed every 5,000 to 7,500 miles when driving in normal conditions. If you regularly drive in more severe conditions, however, then you should get it changed every 3,000 miles.
So, what constitutes as a severe driving condition? It could be things like:
Driving on short trips of less than five miles in normal temperatures or less than 10 miles in freezing temperatures.
Driving for long distances at speeds of less than 50 MPH.
Towing a trailer or carrying items on a roof rack.
Traveling on dusty, muddy, salty, or gravelly roads.
But if you can't remember the last time you got an oil change, there are some warning signs you could look out for...
Warning Signs
If you notice any of the following signs, then be sure to get an oil change as soon as possible...
Dark and gritty oil: When oil is clean, it has an amber or honey brown color. Over time, the oil will pick up dirt and debris, leaving it dark brown or black and gritty in consistency.
Loud engine: As previously mentioned, when the internal parts of the engine aren't properly lubricated, they'll begin to grind against each other. This will result in the engine making a loud banging or knocking sound.
Burnt oil smell: If you notice a burnt oil odor, then there's a leak in the engine. And if that smell is mixed with the scent of gas or exhaust fumes, then the vehicle is overheating, and oil is burning into the exhaust area.
Oil change or check engine light: This is one of the most obvious signs that you need an oil change. This light appearing usually means that there's too little oil left in the system. But it could also mean that the engine is at a high risk of damage due to lack of fluid or damaged parts.
Schedule an Oil Change Today
I hope we have answered your question, "How often should I change my oil?'. If your car needs an oil change, then schedule a service appointment at Ira Subaru today. Our certified technicians will work hard to get your vehicle in tip-top shape. They'll use only high-quality oil, and will work quickly and efficiently to get you back on the streets of Wakefield, Reading, and Danvers as soon as possible.
So, don't wait. Schedule an oil change today!