---

---
At our Subaru dealer near Beverly, Massachusetts, we're all about offering high-quality customer service. This is the case whether you're working with our sales, our finance, or our service team. We pride ourselves on taking care of you. After all, that's why our teams at Ira Subaru are here.
We love serving the many towns in the area, including Beverly. Below, we'll tell you a bit more about our services and our departments. Learn all about our Subaru dealer in your area below and don't hesitate to contact us, if you have any questions.
Skip to browsing our Subaru inventory right here on our website, if you're ready to find yours.
---
About Our Subaru Dealer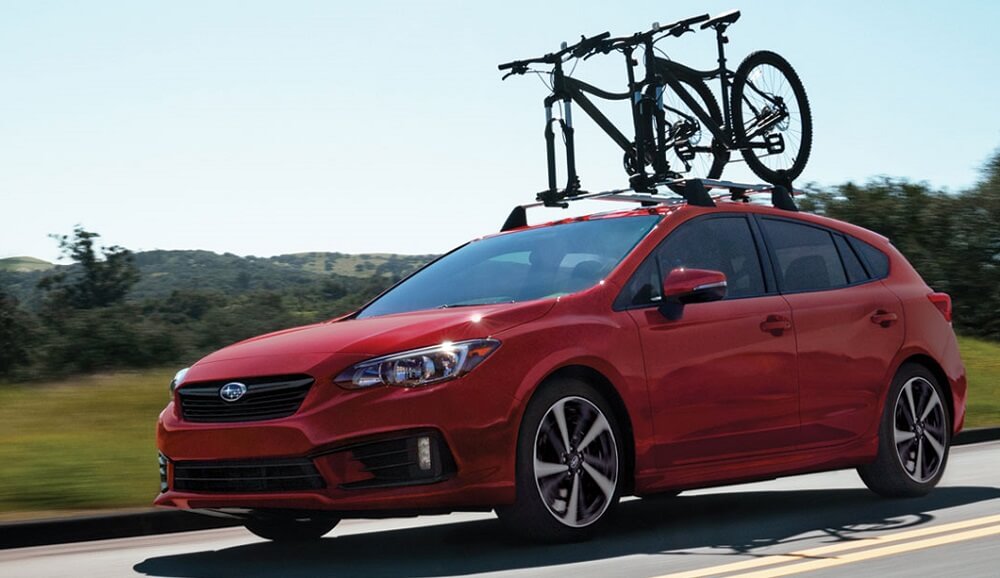 Our dealership is proud to serve the drivers of Beverly, MA. Since opening many years ago, we've remained committed to living up to the Subaru name by making the car-buying process fun and exciting.
However, we're about more than just selling cars. In fact, we believe in making the world a better place. That's why we uphold the Subaru Love Promise. It's our way of showing love and respect to our customers.
Plus, we work to make a positive impact in the world, starting right in our own community. Every year, we participate in the Subaru Share the Love Event by giving back to the community that's given so much to us.
We work with such impactful organizations as the ASPCA, the National Parks Conservation Association, and Meals on Wheels America. These organizations may do different things but they all have one thing in common-complete dedication to improving the world and the lives of its people.
When we're not working with these organizations, we still want to make sure you're a happy member of our community. This starts with being paired with the right automobile for your driving wants and needs.
---
Our New, Used, & Certified Subaru Inventory
At our Beverly area Subaru dealer, we know our customers have different needs for their unique lifestyles. That's why we have a variety of vehicles to choose from in our new inventory.
Maybe it's a sedan you need to zip from the beach to downtown, like the Subaru Impreza. Perhaps you might be upgrading your vehicle to an SUV for your growing family, so the Subaru Outback might be the best fit for you.
Not only do we have lots of new models available, we also have plenty of used and certified pre-owned (CPO) sedans, hatchbacks, and SUVs to choose from. These vehicles are all highly reliable. The CPO vehicles even come with valuable perks, like powertrain coverage and 24-hour roadside assistance.
You can start by checking out our entire Subaru inventory online. That way, you'll get the details on all of our vehicles before coming down to our showroom.
If there's a specific model that catches your eye, you can learn more about it by reading our car reviews and comparisons. Then, you can visit our Beverly area Subaru dealership to experience it in person. After taking the vehicle on a test drive, you should have a good idea if it's the right one for you.
---
The Perks That Come With Certified Pre-Owned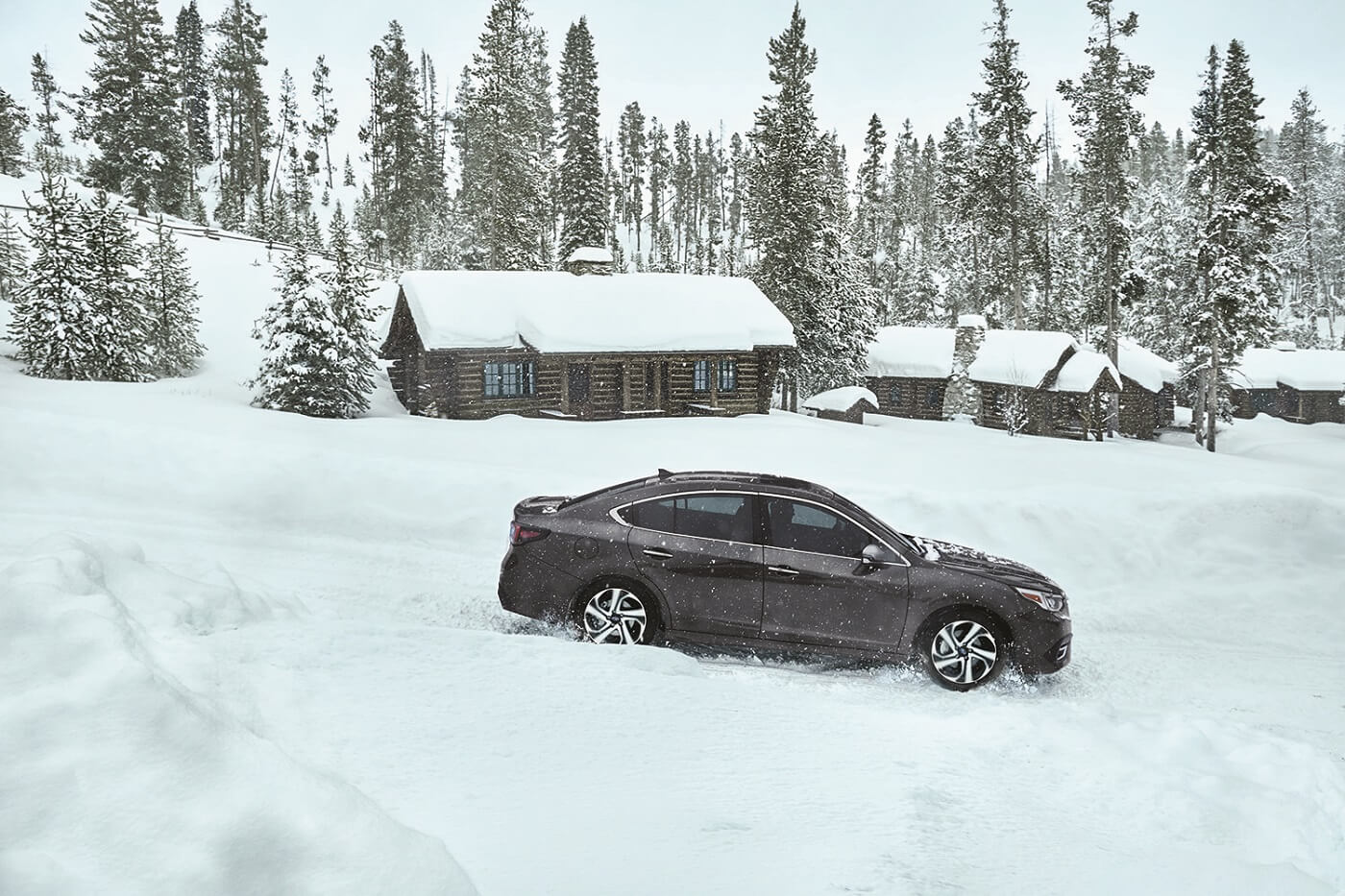 Both our used vehicles and our certified pre-owned rides are well maintained. You have much to look forward to as you explore them. How do you differentiate between the two? What stands out?
We talked about CPO vehicles briefly-but there's more to it than simple reliability.
Certified pre-owned vehicles are indeed used; however, there are a few features that stand out. They must meet very specific standards in order to be given the coveted title of CPO. These standards and perks typically include the following:
Low mileage-lower than a specified amount
Near-mint condition or very little depreciation
A manufacturer-backed warranty
These features bring your certified pre-owned vehicle of choice to the next level, on top of a few other traits. While any pre-owned vehicle is a great choice, some drivers prefer that extra peace of mind-and the perks-that come with driving CPO rides.
---
Financing Your Subaru
Once you find the right Subaru for you, you'll want to start the car-buying process right away. At our Subaru dealership near Beverly, we'll assist you through every step of this procedure.
Our expert finance team will help you determine numbers that are comfortable for you when it comes to your monthly payments and help you weigh your options.
Through our long-standing relationships with banks and lenders in the area, we're committed to helping you find the loan that works best with your budget. We'll also go over various financial terms and lingo, so you can feel confident every step of the way.
Applying for a car loan is easy, too, with our online loan application. Simply fill out your information and we'll have it processed by the time you visit us.
Plus, if you're interested in exchanging your current car for a new one, then you'll want to check out our trade-in tool. Supply some basic info about your current ride and it'll estimate how much money you could get to put toward a new automobile.
---
What Is AcceleRide®?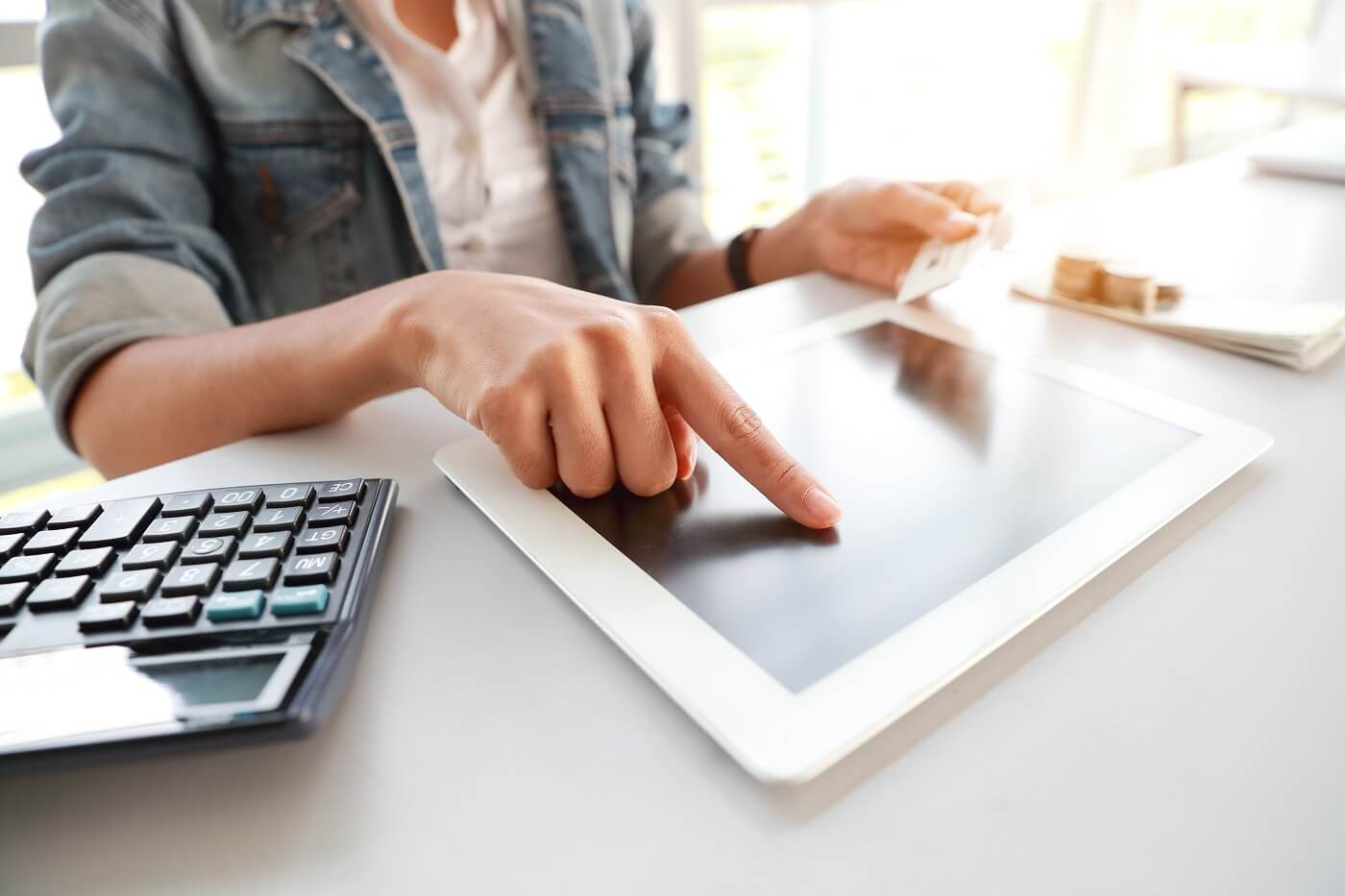 Here's a word you've probably seen all over the place-AcceleRide®. Does it ring a bell? Whether or not that term has become familiar to you during your car-shopping experience, it's definitely a factor that comes into play for drivers in the area.
Simply put, it's a super-efficient online platform that can guide you through your car-buying or car-selling process-and it does so in a way that allows you to maintain full control. Shopping with AcceleRide® simplifies every step you have to move through when you buy or sell a vehicle. Whether you're at home, at work, or elsewhere, you can get your hands on the car you're looking for.What is AcceleRide®, anyway?
If you want to purchase your next set of wheels virtually, all you have to do is start by exploring deals and vehicles of interest. There are multiple plans you can sift through as you go. You can continue the process by getting credit approval ahead of time.
After you select your payment terms, your new vehicle purchase is nearly complete-and it can be delivered directly to you! How's that for convenience?
---
How Does AcceleRide® Work?
So, how does AcceleRide® work? As you've seen, it is a relatively simple online process. To be specific, there are a few steps you can work through when you decide to buy a vehicle.
Start with the following:
Select your ride of choice
Customize your vehicle
Set up delivery
Hook, line, and sinker, right? It's all online, so you can move through the motions and try out multiple options before you make your decision.
There are other AcceleRide® key benefits to explore too. For example:
Buy or sell from anywhere
Save time
Delivery at the dealership or delivered to you
---
Our Auto Service Center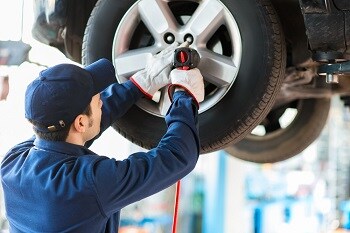 For our dealership, our customer commitment doesn't end after you drive away in your new Subaru. With an auto service center onsite, we'll help keep your Subaru running like new and lasting for years to come.
We offer plenty of services-there's not much our highly experienced auto technicians can't handle. Whether you're looking for routine maintenance, like an oil change, or a larger part that you need replaced, we've got you covered.
Some of the other services we provide include:
Tire rotations and tire pressure checks
Battery tests
Brake repair
Schedule your service appointment easily online!
---
Parts Replacement and OEM Parts
In tandem with what you can expect from our service center, we've got the parts you need too. If something on your vehicle needs to be replaced, we'll do so by using original equipment manufacturer (OEM) parts.
These are the same parts found on the assembly line when the vehicle was first built. As a result, the part will fit inside the vehicle perfectly. Plus, it'll help keep your Subaru running for many years and many miles.
Furthermore, you can schedule service easily, with our online scheduler. Just let us know more about your car and the service it needs along with a day and a time that's most convenient for you. We'll then reach out to confirm an appointment for your vehicle.
---
What We Love About Serving Beverly MA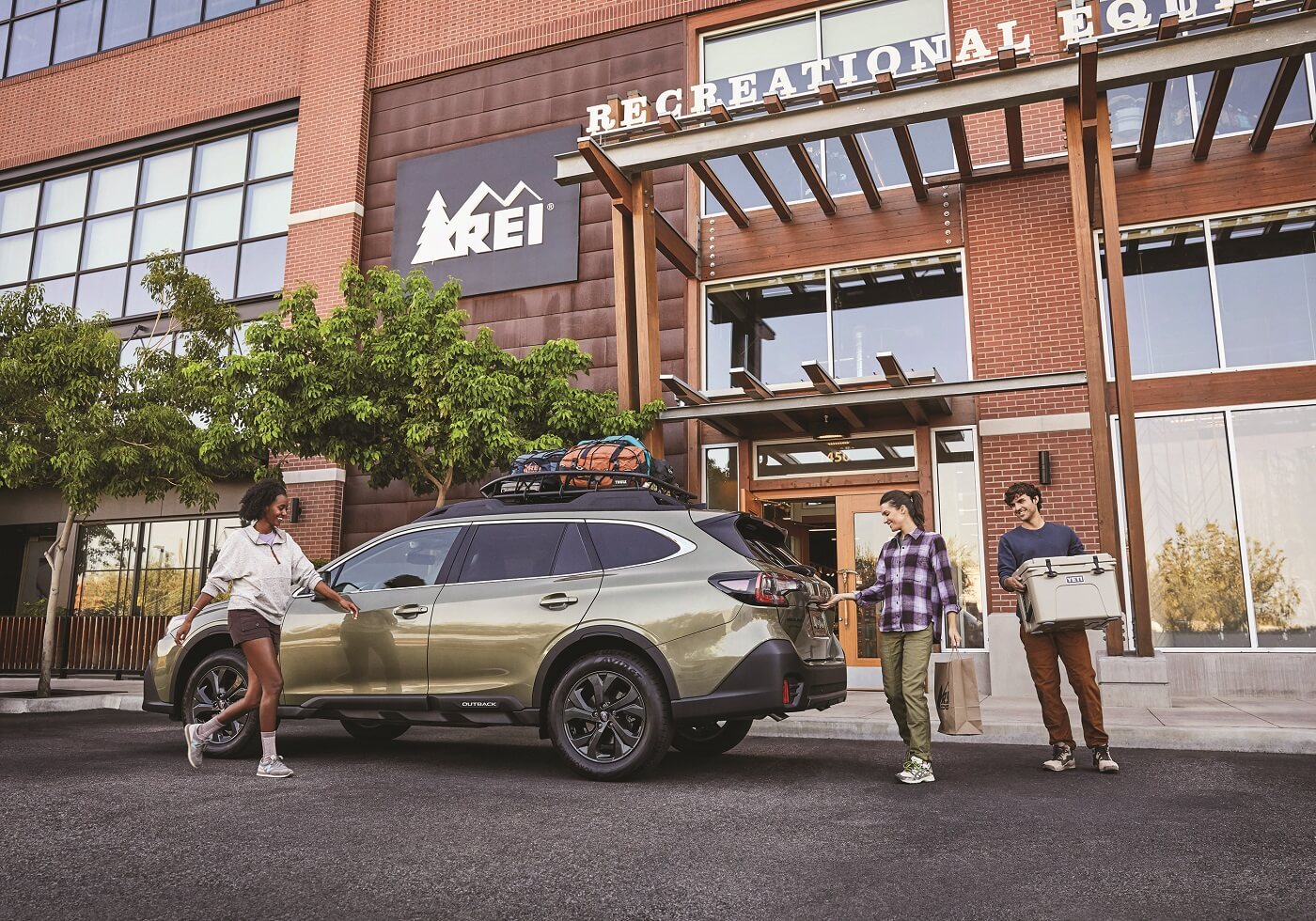 If you're looking for the best of Essex County, MA, look no further than the city of Beverly. Mix the beach with downtown life and add a dash of cool historic background and you've got one awesome North Shore city.
The city of Beverly is situated along the beautiful North Shore coastline. Add that to its many parks and trails and you'll find plenty of outdoor activities to engage in. At night, head down to Cabot Street and enjoy some food from one of the many restaurants along the strip.
As a Subaru dealer near Beverly, we enjoy everything this vibrant city has to offer. Of course, we also enjoy keeping the residents moving in their Subaru vehicles.
---
Come Visit Our Beverly Subaru Dealer Today!
Now that you know what to expect from our dealer near you, you know who to call when it's time for-well, anything you need! Whether that be shopping, service, parts, or something different, we've got you covered.
With tons of options for purchasing your next vehicle, we hope you'll stop at Ira Subaru to check out what we have to offer you. Located just minutes from Beverly, we're happy to be your community's Subaru dealership.
So, don't wait. Contact or visit our Subaru dealer near Beverly, MA, today. We look forward to meeting you!
---