When you're looking to purchase a new car, you have lots of brands to choose from. Our team at Ira Subaru knows all about the expansive car market, and we're here to help streamline your decision. Naturally, it depends on what you search for in your rides-so, let's take a minute to think about performance and versatility.
In this category, Subaru and Volvo are both at the top of the list. To help you choose which of these two brands is better suited for your Wakefield, Reading, or Danvers, Massachusetts, driving needs, the team at our dealer has put together this helpful Subaru vs. Volvo comparison.
Ready to see if which brand is the right choice for you? Keep reading for more information before browsing our inventory!
---
Subaru & Volvo: History

To start off, why don't we have a blast from the past? While both Subaru and Volvo have colorful histories of their own, you may find reflecting on their origins might help illuminate the products each brand has available today. Let's take a closer look.
Subaru: If you want to explore incredible backstories that become something brand new, you'll find that in Subaru. At its very root, Subaru's origin company, Fuji Heavy Industries, began as the Aircraft Research Laboratory in 1915. Between 1953 and 1955, they became involved with car manufacturing, and this resulted in the first Subaru car, the Subaru 1500.
Volvo: Volvo, on the other hand, had different origins entirely. It began as a subsidiary of the bearing and seal manufacturing company AB SKF, which is based in Sweden. Here, the Volvo Group was founded in 1927, and its first car was called Volvo ÖV 4.
As you can see, from humble beginnings to world-renowned brands, these companies-and by extension, their cars-have come a long way. If you're ready to become part of that history when you take home your own, you'll learn more as we cover the basics.
---
Subaru vs Volvo: The Basics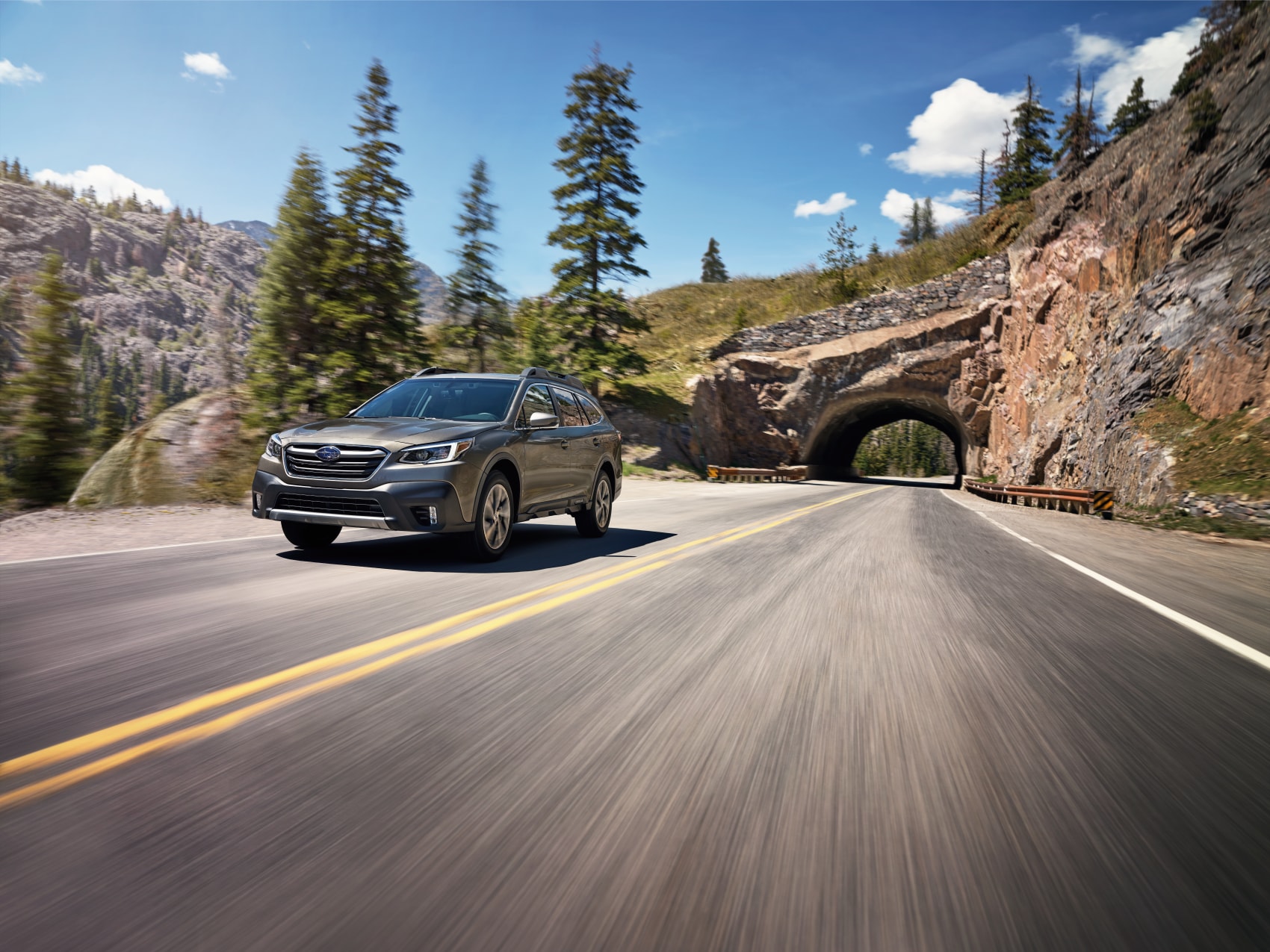 When you're looking to purchase a new car from a new-to-you brand, there's a lot to consider before making your decision. Some of the questions you'll likely find yourself asking is how many model choices each brand offers. Luckily, our team is here to assist with the answers!
When you look specifically at Subaru and Volvo, you'll see both brands offer plenty of models to choose from. That way, you'll have the freedom to choose the advantages that are most important to you with either one. Take a moment to consider: What do you like in your chosen ride? Is there a specific feature that's exclusive to your preferred brand, a style option, or even more standard perks? Maybe you're searching for reliability in particular. Comparing each brand, like so, will help you find out which one you like better.
If trustworthiness is your cup of tea, though, we can nudge you in the right direction. Subaru takes the lead here, as it has been named the Kelley Blue Book® Most Trusted Brand for the past seven years. Isn't that something?
You know what they say about lucky number seven; if you've been pals with someone for that amount of time, they're more than likely your friend for life. With a title that's lasted this long, you're guaranteed an on-road companion you can trust. This honor is awarded based on Subaru's commitment to safety as well as its all-wheel drive features, which we'll review momentarily.
Unfortunately, the same can't be said about Volvo.
---
Subaru vs Volvo: Adventure-Ready Performance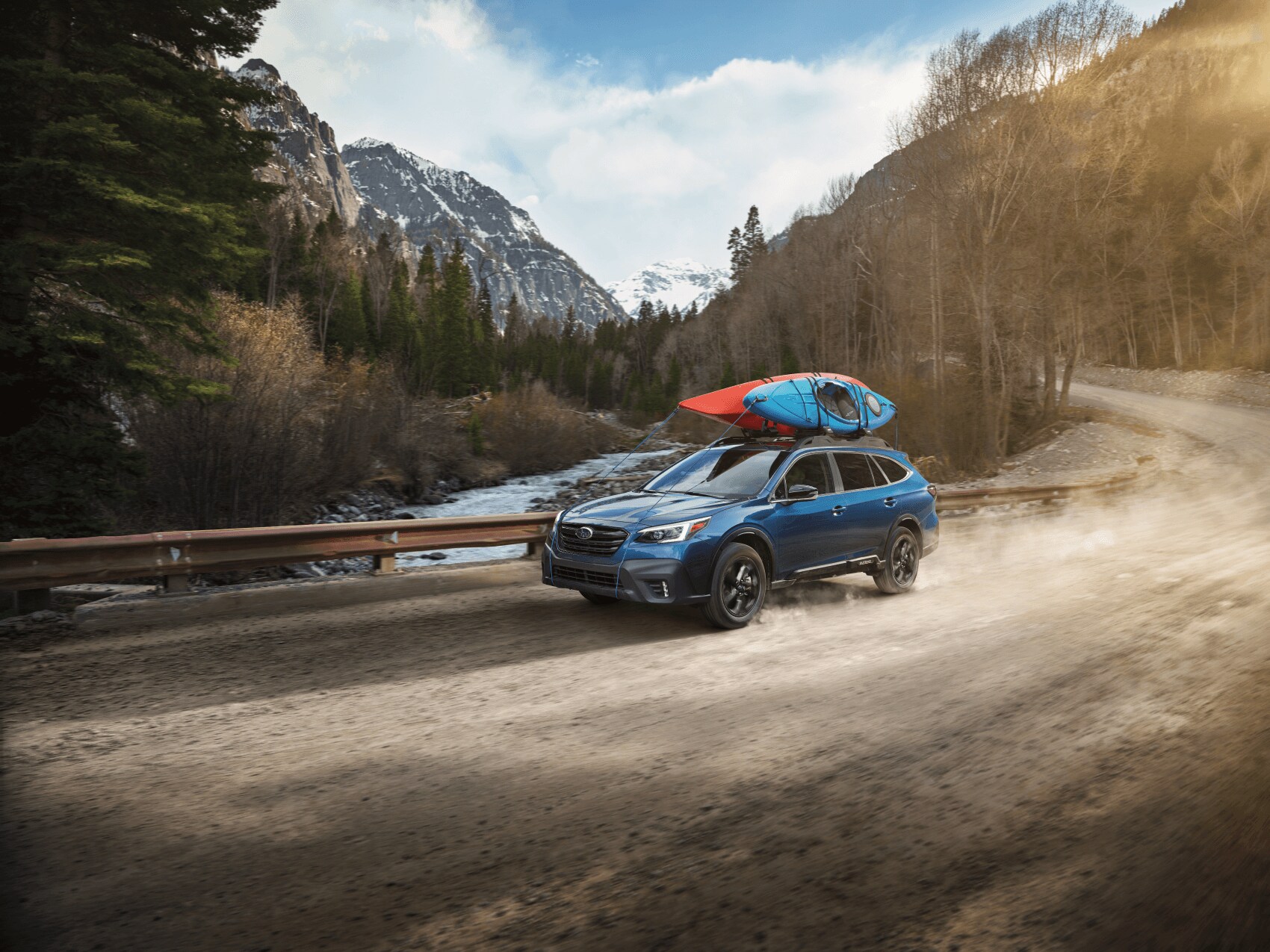 If you're torn between Subaru vs. Volvo as to which one will better help you conquer the natural world, you'll be happy to know that both brands offer vehicles that are adventure ready. For example, both the 2022 Subaru Outback and the 2021 Volvo V60 come with all-wheel drive (AWD) capabilities. That means you'll have extra traction on even the slickest of surfaces, like snow, sand, or general wet roadways.
However, while this feature is standard on the Outback with Symmetrical AWD, you can only get this as an optional feature when you upgrade on the V60. If you're more interested in the convenience that comes with the base trim, you know which one comes out on top.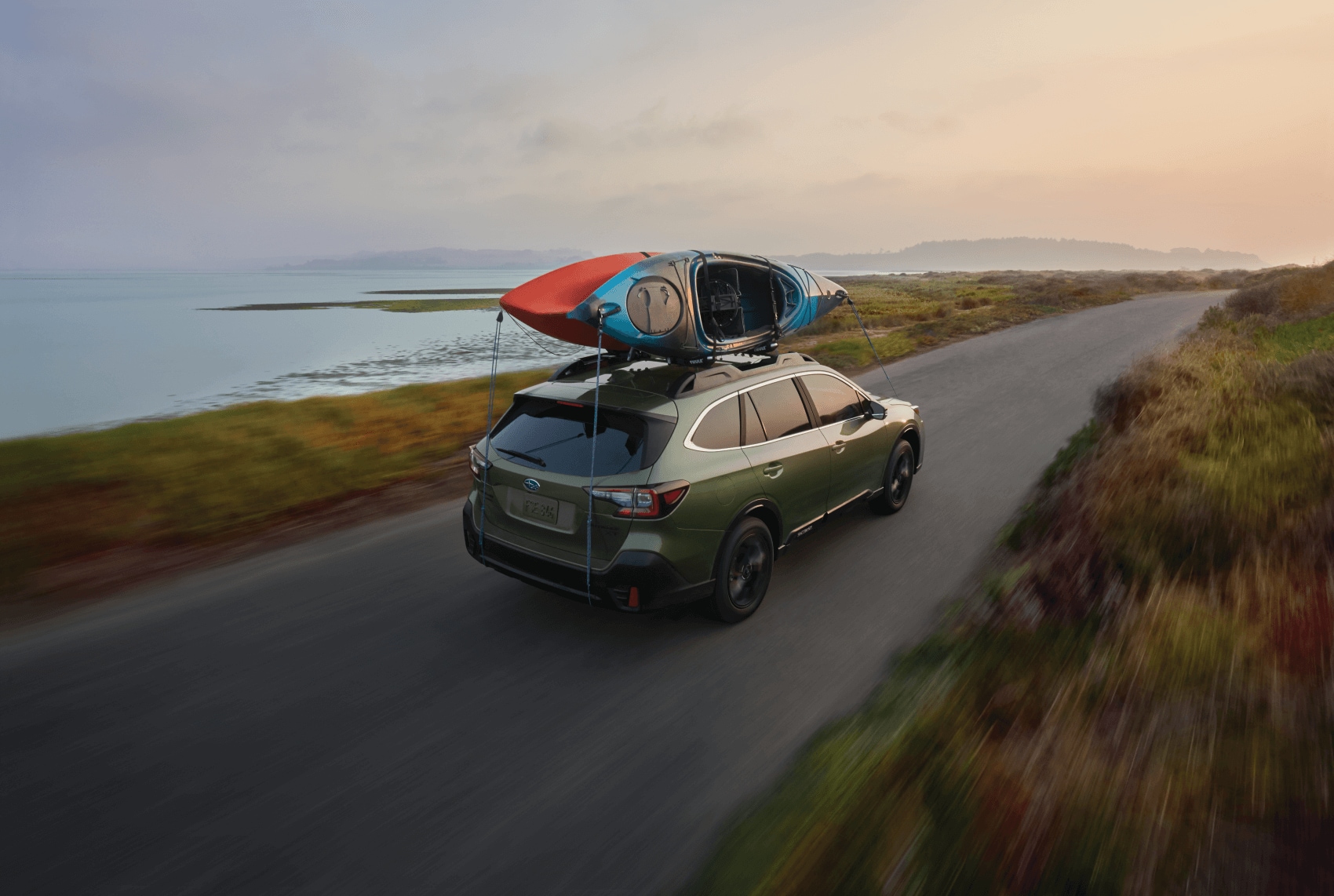 Both vehicles are also capable of towing small hauls, like a jet ski, a lightweight utility trailer, or a small fishing boat. Still, comparing the standard towing capacities of the Outback vs. V60, you can tow an extra 1,500 pounds with the Outback Wilderness than you can with the V60.
When you're looking to take your adventures off road, both are up for the challenge, but when you want to bring your toys along for the ride, you'll likely see it's easier with Subaru vehicles.
---
Subaru vs Volvo: Corporate Responsibility
So, when it really comes down to purchasing a new car, how important is it for the vehicle manufacturer to be transparent about their brand while also giving back? If this is something you look for, Subaru is a great brand for you. Why? Because they're in charge of lots of different organizations.
There are many to list, and they're categorized based on interest. Big fan of automotive and racing? Subaru is partnered with Dirtfish and the American Rally Association. More passionate about companies with a cause that go out of their way to do good? Subaru agrees, and they've established long-term partnerships with them, too.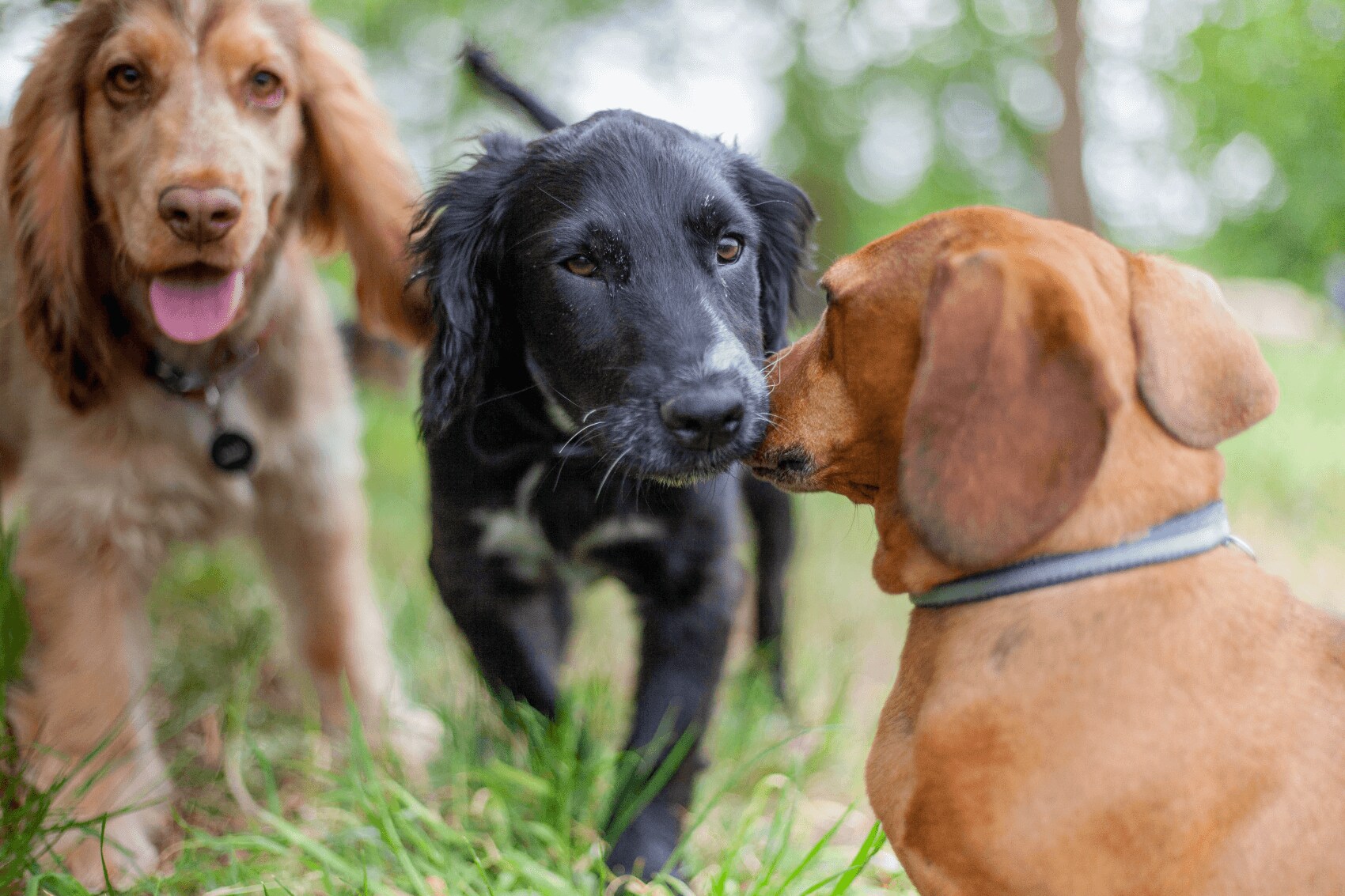 Some of these charitable organizations include:
ASPCA®
National Parks Conservation Association
Leukemia and Lymphoma Society®
Make-A-Wish®
Meals on Wheels America
As they state on their website, Subaru loves to help. Partnering with organizations is their way to spread the love that's all part of the Love Promise. If you'd like to take part, you know who to call-reach out to our dealer with any questions or to express interest in the Subaru Promise!
---
Subaru vs Volvo: Which Will You Choose?
Now that you've read all about the differences between Subaru vs. Volvo, have you chosen a brand you prefer? While they're both impressive-you'll find a plethora of vehicles offered with both of them-after comparing their performance features, Kelly Blue Book® awards, and corporate responsibility, it's clear that Subaru pulls ahead. Why not hop behind the wheel in your model of choice?
Are you ready to cruise around Wakefield, Reading, or Danvers, MA, in a Subaru of your own? Head over to Ira Subaru to learn more. We'll help you find the right model for you today!