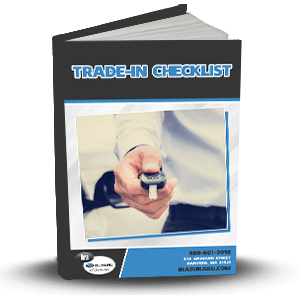 Trading in your car is a good decision. It can help you pay for its replacement. So, how can you make sure you're getting a good offer. How do go about trading it in? To answer those questions and more, the staff at Ira Subaru put together this FREE eBook.
This Trade-In Checklist will show drivers in Wakefield, Reading, and Danvers how to put you and your vehicle in the best position. It guides you through the most important steps of trading your car in, such as:
Figuring out what your car is worth
Making sure it looks good
What paperwork you should have
By following this Trade-In Checklist, you'll know how to get your car ready to be appraised. Plus, you'll know what you have to do to get prepared. Download this FREE eBook to get started!
When you're ready to trade in your car, visit Ira Subaru. Our experienced finance team helps drivers all over Wakefield, Reading, and Danvers get good rates. Contact our finance center to learn more or visit our dealership.