In this day and age, there are several key features you look for in a new car to cruise the roads: Performance, fuel economy, and entertainment selection. With a wide array of options to choose from, consider the 2021 Subaru Ascent or the 2021 Hyundai Palisade. Both are similar in their offerings, but which one should you buy for your travels in Wakefield, Reading and Danvers?
The Ira Subaru team has heard you loud and clear. We've put together this Subaru Ascent vs. Hyundai Palisade comparison- and the rest is up to you. Continue reading to learn more or skip to browsing our Subaru Ascent inventory right here on our website.
Subaru Accent vs Hyundai Palisade: Fuel Economy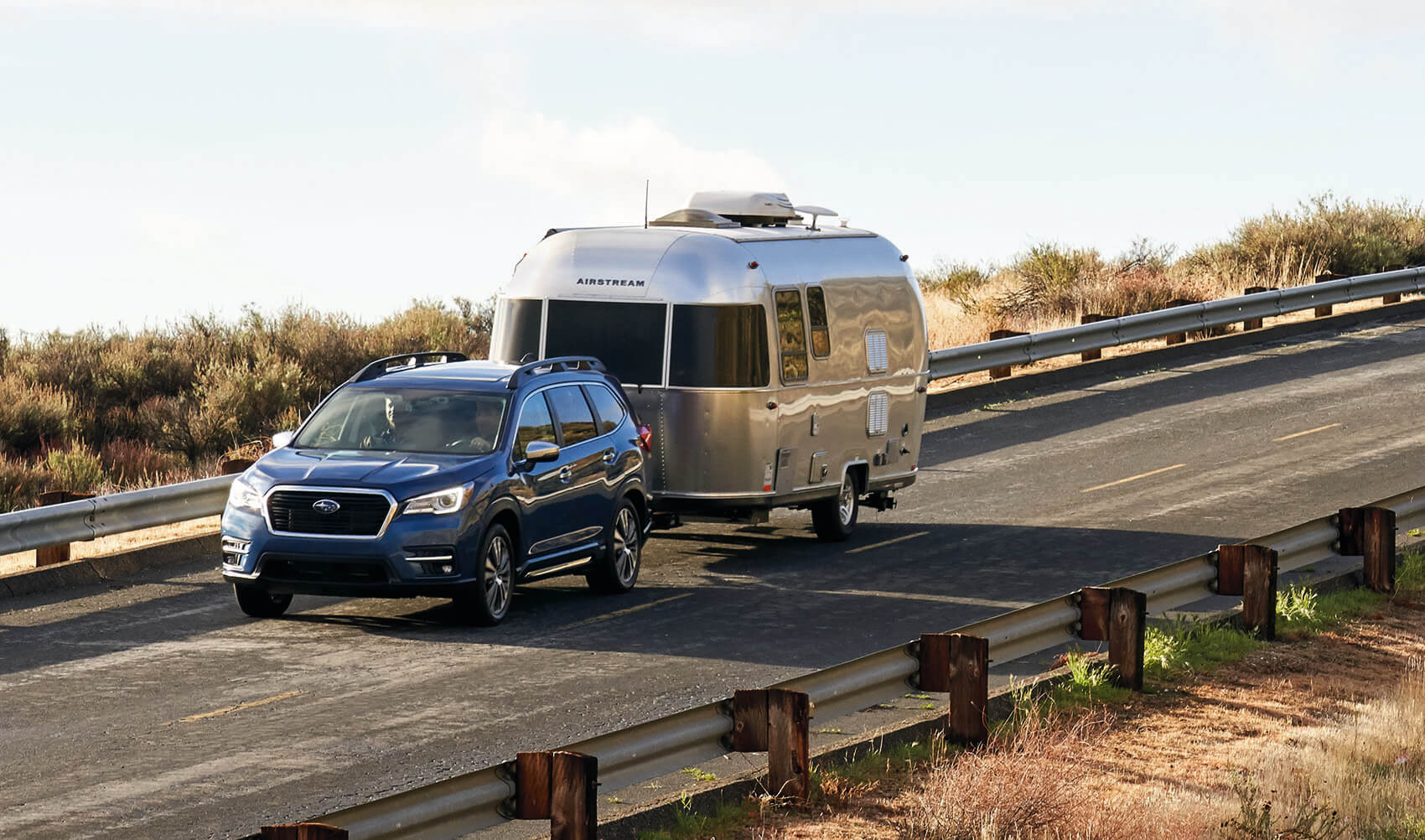 As is the case when searching for your next vehicle, the durability of its engine is often the most critical factor in finding your perfect match. After all, the powertrain is at the heart of any car's performance.
The 2021 Ascent is powered by its turbocharged 2.4-liter 4-cylinder engine with 260 horsepower and 277 lb-ft of torque. Coming standard with all-wheel drive, the 2021 Ascent also delivers with smooth driving and quick acceleration, thanks in part to its Continuously Variable Transmission (CVT).
The 2021 Palisade comes standard with a 3.8-liter V6 engine with 262 lb-ft of torque. Along with an 8-speed transmission, the 2021 Palisade does offer an equally smooth driving performance, but it falls short in its torque capacity, a handy assistant when driving up a steep incline.
No one likes making constant stops when road-tripping, and the 2021 Subaru Ascent will do just that in keeping you on longer. According to experts, the 2021 Ascent has an above average fuel economy for its class-while the 2021 Palisade offers less in its fuel economy. See the specs in full below:
| | |
| --- | --- |
| 2021 Subaru Ascent | 2021 Hyundai Palisade |
| EPA-estimated 21 city/27 highway MPG | EPA-estimated 19 city/27 highway MPG |

2021 Ascent vs 2021 Palisade: Dimensions
With plenty of room to spare from front to back, both the 2021 Ascent and 2021 Palisade offer room to stretch, with 8-person seating.
Additionally, the 2021 Ascent offers more front headroom, a much-needed gift for those tall drivers who rely on additional space. Not only that, but the 2021 Ascent also shines in its legroom for passengers, too. You'll have room to stretch and wiggle as you see fit.
| | | |
| --- | --- | --- |
|   |  2021 Ascent Interior Features |   |
| Front Head Room: 41.3 inches | Second-Row Captain's Chairs | Remote Engine Start |
| Cargo Space: 86.5 cubic feet | Panoramic Moonroof | 19 Cup and Bottle Holders |
Subaru Ascent vs Hyundai Palisade: Safety Features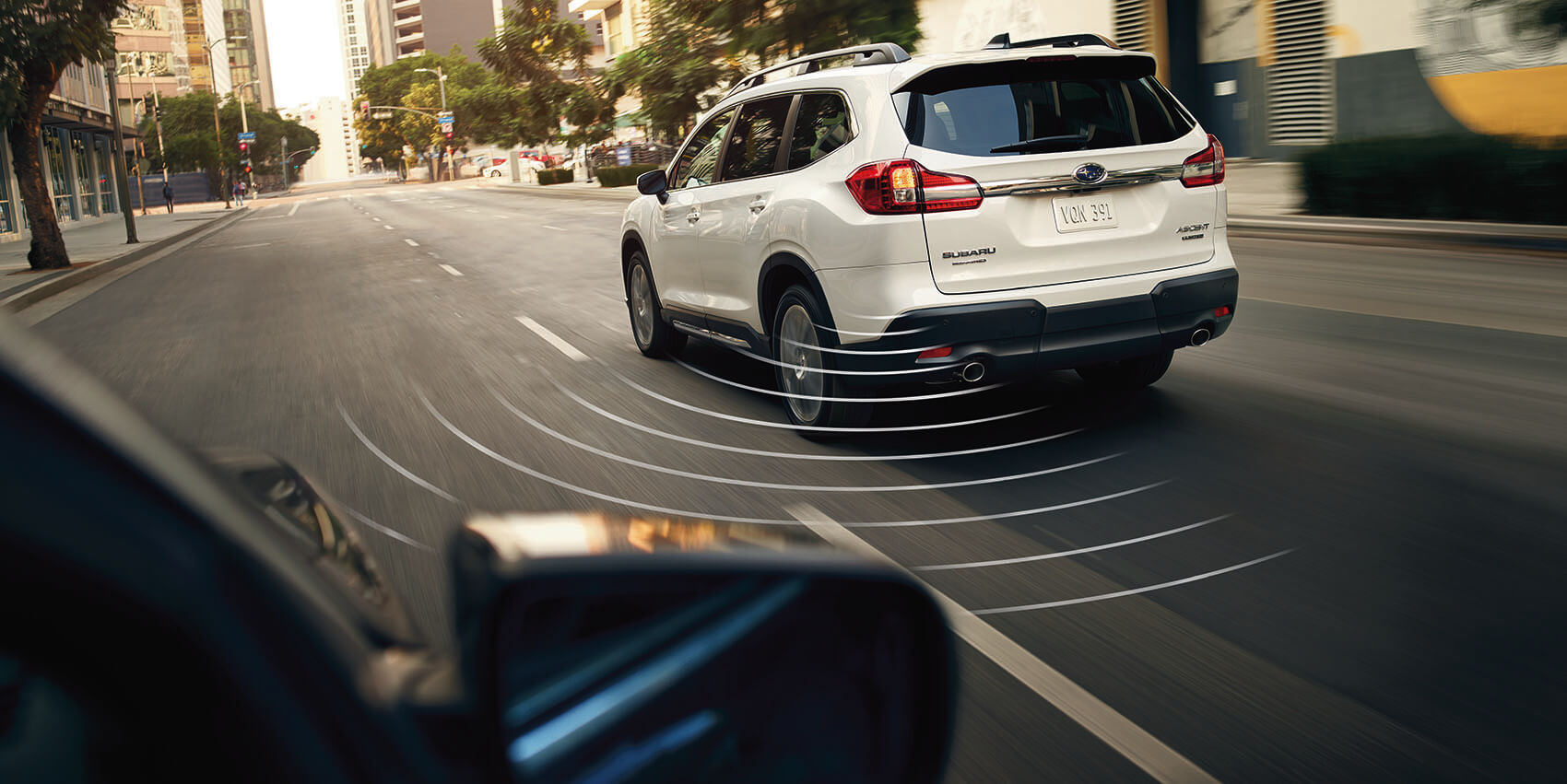 Well-designed and thoughtfully produced, your safety is the top priority with both vehicles. In fact, both the 2021 Ascent and 2021 Palisade were awarded the 5-star Overall Safety Rating by the National Highway Traffic Safety Administration (NHTSA) for their frontal and side crash tests.
In each trim level for the 2021 Ascent, Subaru has included the EyeSight® safety system, an advanced approach to keeping you safe, no matter if you're parked or navigating the roadways. Subaru reports the EyeSight® system can report rear-end crashes by up to 85%. Some of those forward-thinking features include:
Pre-Collision Braking
Advanced Adaptive Cruise Control with Lane Centering
Pre-Collision Throttle Management
Subaru Ascent vs Hyundai Palisade: Entertainment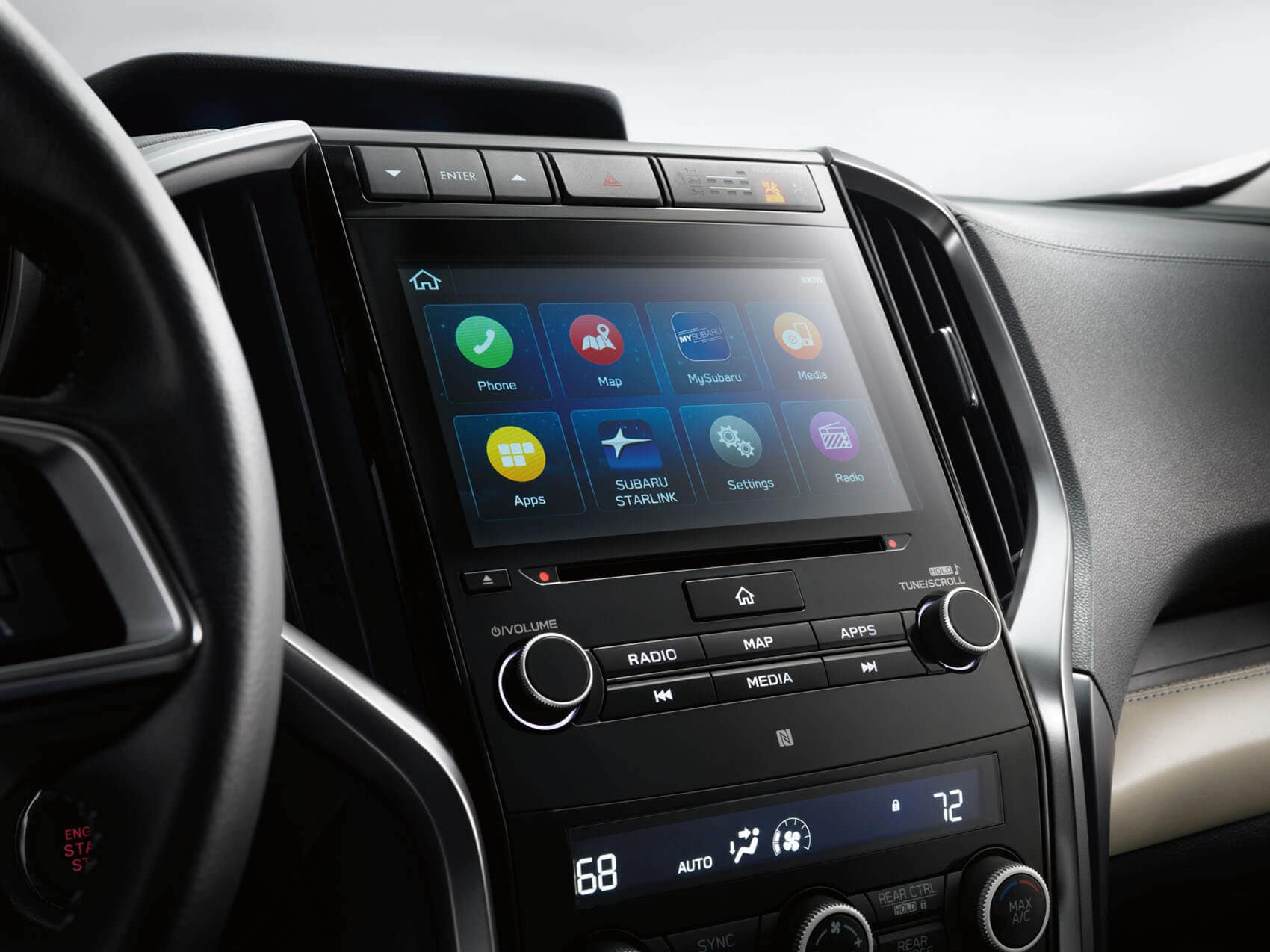 It wouldn't be the complete package without a robust infotainment system, would it? After all, there's nothing like a road trip with good music and good fun. Both options carry no shortage of such features.
Touchscreens are the norm in each, as are Apple CarPlay®, Android Auto™, and Bluetooth® integration. Multiple USB ports are peppered throughout these models, too-although, only the 2021 Ascent offers a Wi-Fi hotspot and built-in navigation provided by TomTom®. Who knew driving could be so enticing?
Subaru Ascent vs Hyundai Palisade: It's Up To You
Certainly, the Hyundai Palisade is more than just a worthy opponent of the Subaru Accent, it's a compliment to the progress of car technology.
If you're looking for a vehicle with power, a smooth drive, and a higher capacity for hilly travels throughout Wakefield, Reading and Danvers, we think the 2021 Ascent would be a perfect match.
You can schedule a test drive for the 2021 Ascent today! Contact the Ira Subaru team to see for yourself how superb of a ride the Ascent is for you and yours.