The Subaru Outback and the Honda CR-V are two of the most well-known SUVs on the market today. Both brands are known for providing high-quality vehicles that increase safety and confidence on the road as well as provide a long-term driving solution for you and your family.
However, if you've been searching for the right ride in the Wakefield, Reading, or Danvers, Massachusetts, area, that means choosing one model over the other may be difficult. To help you decide, the team at Ira Subaru has created this 2022 Subaru Outback vs. Honda CR-V comparison.
That way, you can easily spot the differences and make a well-informed decision about which one better meets your needs.
---
Subaru Outback vs Honda CR-V: Performance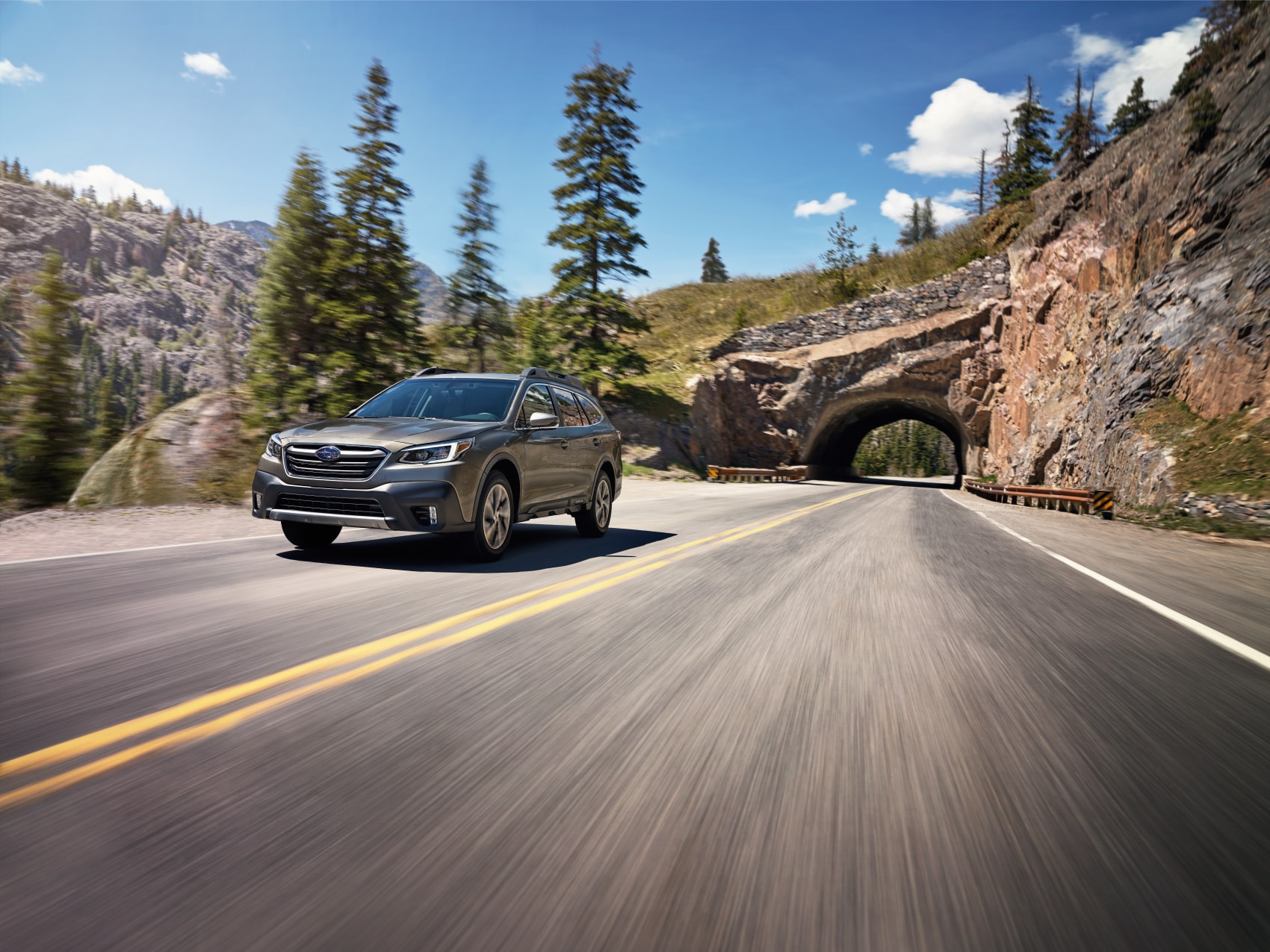 Both vehicles include similar standard powertrains, meaning they can help you get where you need to go safely and in style. However, when we compare their upgraded versions, things start to differ quite a bit.
Available in the 2022 Subaru Outback is the enhanced 2.4-liter turbocharged 6-cylinder SUBARU BOXER® engine. This powertrain generates 260 horsepower and 277 lb-ft of torque and is paired perfectly with standard Symmetrical All-Wheel Drive. Subaru is known for this engine since it's exclusive to their brand and offers a lower center of gravity, resulting in less drag.
As for the 2022 CR-V, this vehicle only offers one gas engine across all trims: a 1.5-liter 4-cylinder inline with turbocharger. With only 190 horsepower and 179 lb-ft of torque, it might leave you wanting more. The CR-V also doesn't come standard with All-Wheel Drive.
---
Subaru Outback vs Honda CR-V: Towing Capacity

Being able to haul larger items behind your vehicle is a treat as well as highly productive, and both the Honda and the Subaru can do just that. That being said, while the Honda CR-V can tow up to 1,500 pounds, the Outback beats it handily with a maximum towing capacity of 3,500 pounds.
So, if you're looking to hitch up a trailer or a small boat, the Outback might be the way to go.
---
2022 Subaru Outback vs Honda CR-V: Dimensions
Whether it's inside or outside, the dimensions of your vehicle make a statement. Fortunately, both the 2022 Subaru Outback and the Honda CR-V have bold exteriors and spacious interiors.
---
Exterior

The outer dimensions of the Outback and CR-V are listed in the chart below.
Exterior Dimensions

 

Length

Width

Height

Wheelbase

Ground Clearance

Outback

191.3 in.

73 in.

66.1 in.

108.1 in.

8.7 in.

CR-V

182.1 in.

73 in.

66.1 in.

104.8 in.

8.2 in.
As you can see, these two SUVs have identical widths and heights. The differences in their wheelbase and ground clearance mean that, like its name, the Outback is better suited to the outdoors than the CR-V.
With a longer wheelbase, you're less likely to notice bumps in the road, and that extra nearly half-inch of ground clearance can feel like a mountain when it comes to branches in your path.
---
Interior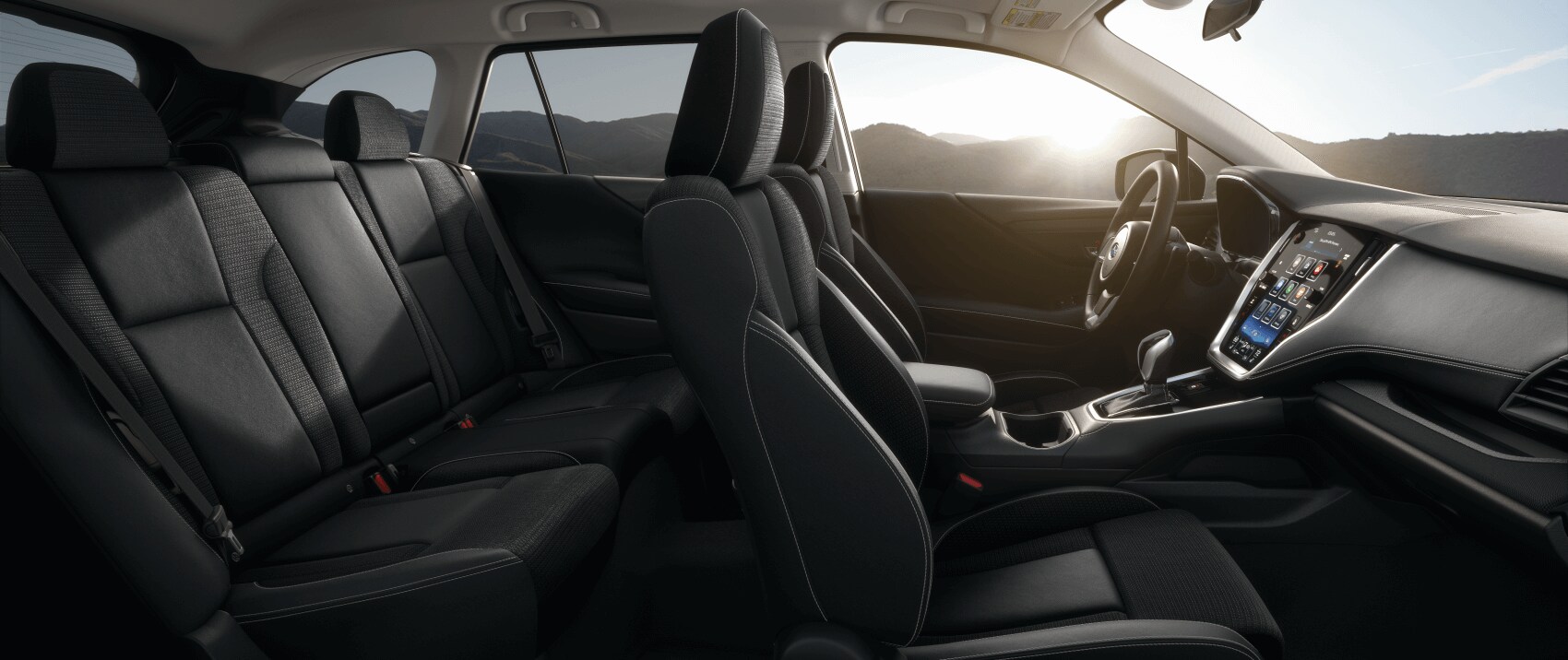 We're sure you love your passengers, but nothing says you have to stay pressed up against them for the entire trip. To avoid that, you'll want plenty of shoulder room and hip room, which both SUVs offer in spades as seen in the chart below: 
Interior Dimensions

 

Shoulder Room

Hip Room

 

Outback

58.1 inches in front

57.4 inches in rear

55.5 inches in front

54.8 inches in rear

 

CR-V

57.9 inches in front

55.6 inches in rear

55.1 inches in front

49.5 inches in rear

 
As you can see, even though these two vehicles have the same width, you'll have more space to use in the Outback. You'll also have more front legroom to stretch out in the Outback with 42.8 inches vs. 41.3 inches in the CR-V.
---
2022 Subaru Outback vs Honda CR-V: Interior Features
While engine power is great, it won't mean anything if your SUV isn't comfortable on the inside. Both the 2022 Subaru Outback and the Honda CR-V have cozy interiors with plenty of fun for everyone on board no matter how long the ride.
---
Connectivity
Everyone loves to sing along to their favorite songs on a road trip or just catch up on that audiobook for book club you've put off for too long. Both SUVs have great sound systems and connectivity as outlined below:   
Outback

CR-V

Available 12-speaker Harmon Kardon® Premium Audio System

Standard Apple CarPlay®

Standard Android Auto™

Available 9-speaker Premium Audio System

Available Apple CarPlay®

Available Android Auto™
However, if you want to stream from the internet, you may want to choose the Outback over the CR-V as it has available Wi-Fi connectivity, which the CR-V doesn't offer. The munchkins in the back row can stream their favorite shows to their tablets and you can post all your vacation pictures to social media no matter where you are.
---
Climate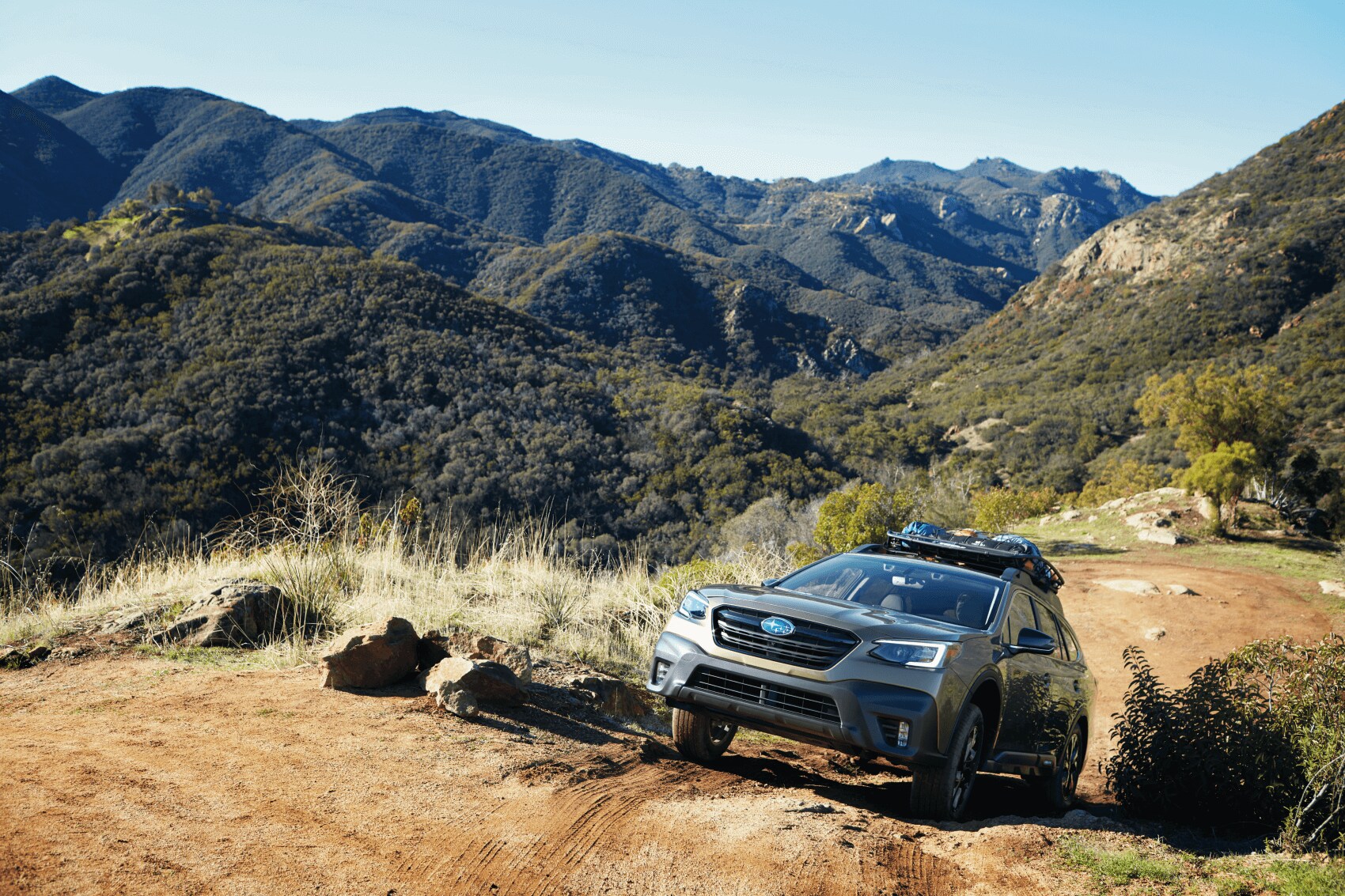 We all know the weather of Massachusetts can be rather up and down depending on the season, so you'll need a climate system to accommodate that-especially if you and your copilot can't agree on a single temperature. Both the 2022 Subaru Outback and the Honda CR-V offer the following available features:
Dual-zone climate control
Heated seats
Heated steering wheel
 However, if you have to stop by the school with some reluctant kids on those same chilly mornings, only the Outback offers heated rear seats to keep them warm, too. Another feature only the Outback offers is ventilated front seats to keep you cool during those surprisingly warm summers.
---
Convenience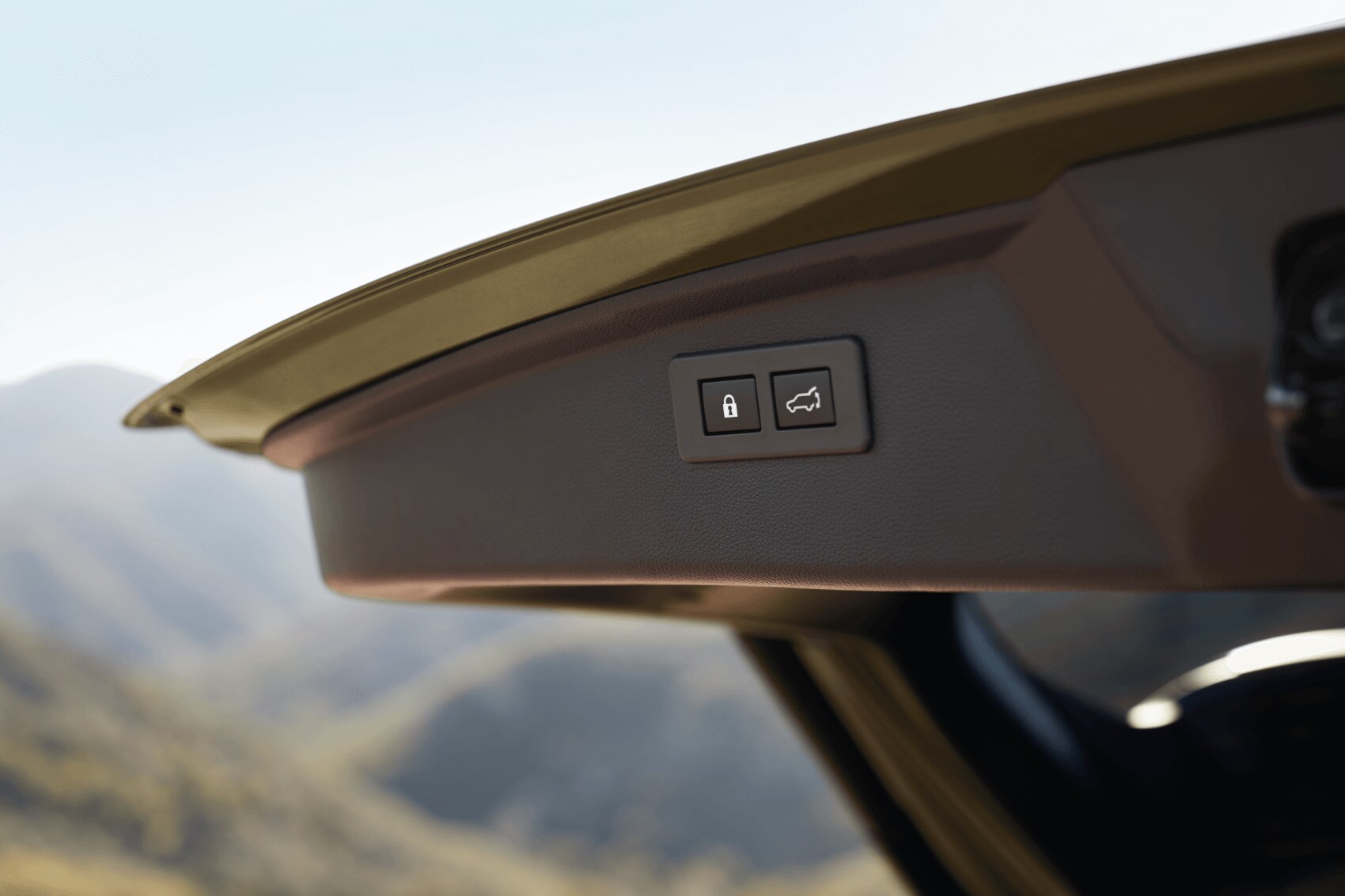 When it comes to streamlining your morning routine, from loading the kids' backpacks into the trunk to stopping for that necessary cup of coffee, both vehicles offer the following features:
Available Power Rear Gate
Available Push-Button Start
Standard adjustable driver's seat
If those rainy Massachusetts Novembers with sporadic drizzles have you constantly fumbling to turn the headlights on and off, then the Outback has just the standard feature for you: auto-on/off wiper-linked headlights. This feature will turn on your headlights when the wipers go on and turn them off when the wipers stop, which is great for intermittent showers.
---
Subaru Outback vs Honda CR-V: Safety/Driver's Assistance Features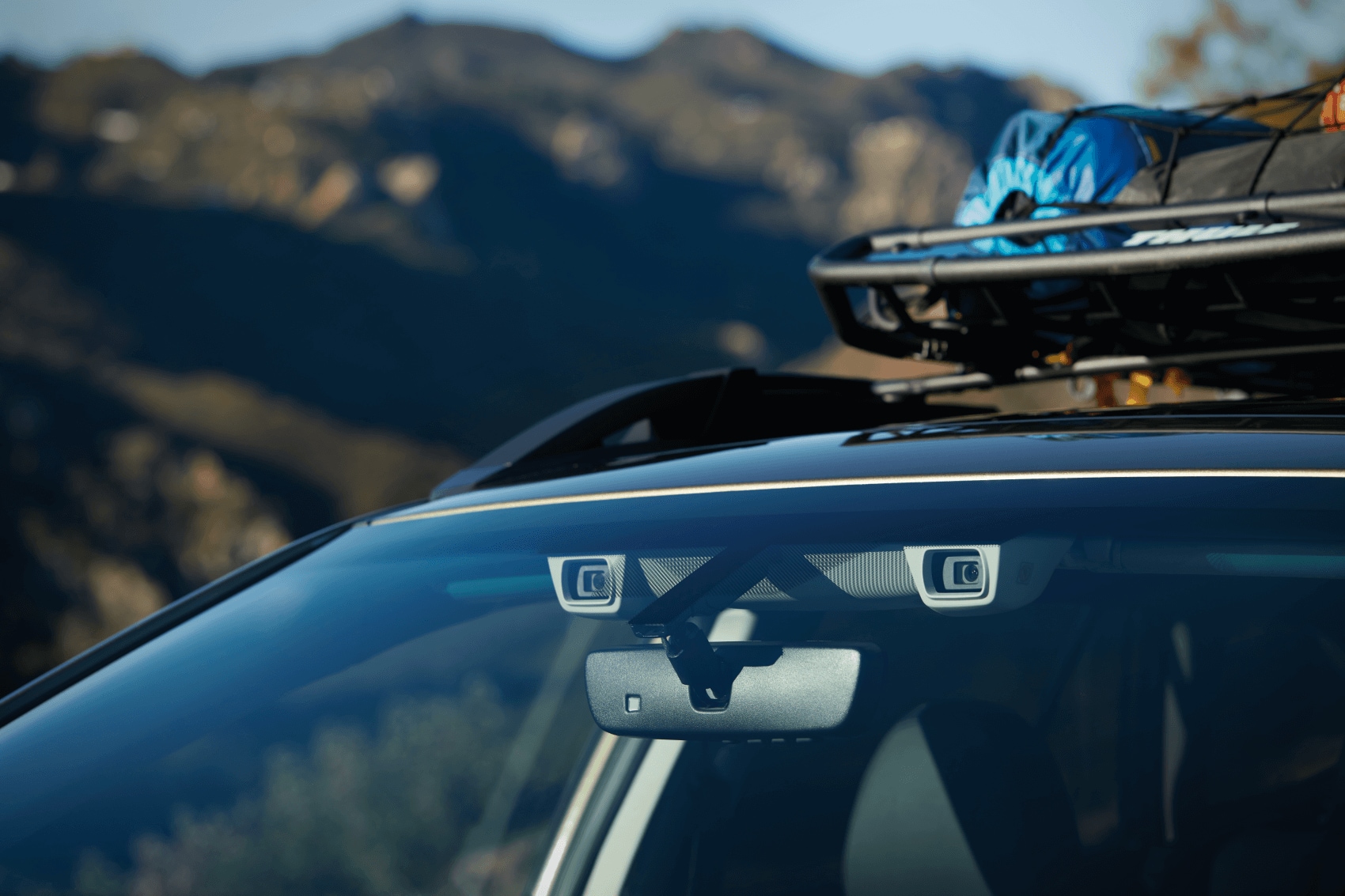 Of course, you shouldn't only focus on the things that make your life easier-it's also important to focus on what makes your life safer. Both the Subaru Outback and the Honda CR-V have comprehensive safety suites designed with you and your passengers in mind.
The Outback has standard EyeSight® Driver Assist Technology, and the Honda CR-V has standard Honda Sensing®. They come standard with brand-specific versions of the following features:
Pre-Collision Braking systems
Lane Departure systems
Advanced Adaptive Cruise Control
Both models also offer Blind-Spot Detection systems with Rear Cross-Traffic Alert, which can help keep you safe when you're changing lanes during the morning commute. However, only the Outback offers available Reverse Automatic Braking to stop your vehicle if it senses an obstacle behind you as you back into or out of a spot.
---
2022 Subaru Outback vs Honda CR-V: The Verdict
Although both SUVs are rather awesome, the team at Ira Subaru has just shown you that one does come out on top. If you're looking for a vehicle with a powerful performance, smart efficiency, and better capability, it's time to visit us to test drive the Subaru Outback.
Take this vehicle for a spin in the Wakefield, Reading, or Danvers, MA, area today to see for yourself what this SUV can do.