Your next road trek across Danvers, Wakefield, or Reading, MA, could use a versatile utility vehicle. The 2022 Subaru Outback and 2022 Kia Sorento may be up for the challenge, but which is better suited to your drive? In this car comparison, you can find out for yourself.
Study the specs and features before you choose a vehicle and pack up for adventure! The Subaru station wagon and Kia SUV are well matched. Reach out to us at Ira Subaru to learn more.
---
Outback vs Sorento: The Power to Perform

When your drive takes you across Massachusetts and beyond, you need a vehicle up for the excursion. If you look at the 2022 Outback and Sorento, you'll find engines that are efficient, yet responsive to power demands.
The Subaru Outback runs on a standard 2.5L BOXER® 4-cylinder engine. The Kia Sorento, meanwhile, is equipped with a similar 2.4L 4-cylinder engine. Both generate just over 180 horsepower, and provide the oomph you need to get from Point A to Point B with ease.
Available all-wheel drive in the Sorento helps you maintain traction with the roads beneath you, even in wet or icy conditions. The Outback goes further by making Symmetrical All-Wheel Drive standard, so you can enjoy better balance and more traction all at once. 
---
Utility Features: Two Configurable Vehicles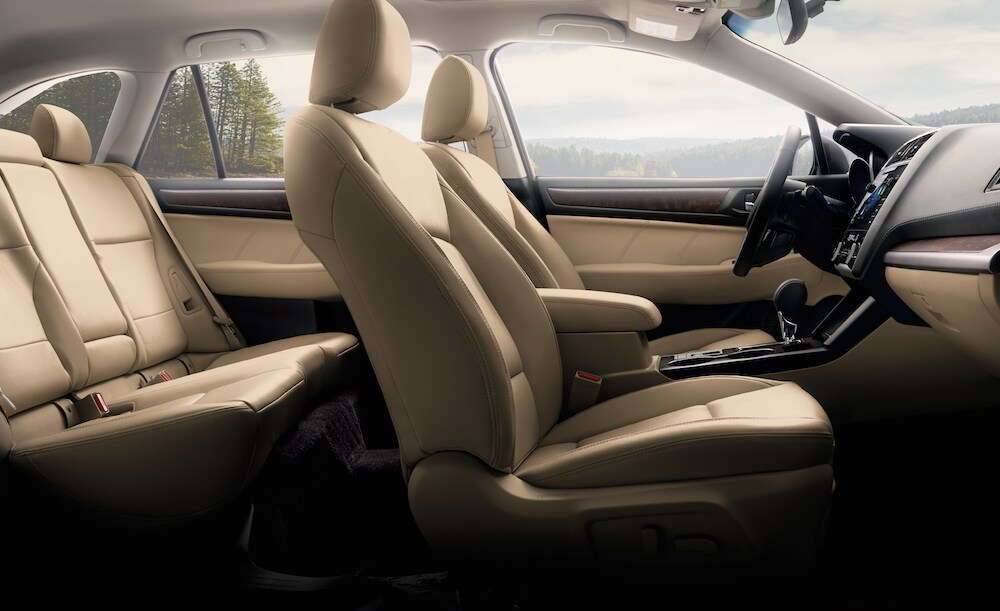 Spacious seating awaits inside the Subaru Outback and Kia Sorento. Riders in the first and second rows will find plenty of room to stretch their legs, unwind, and relax. The design of both rides designate the first-row seats to accommodate adults-legroom comes to 42.8 inches in the Outback, and 41.4 inches in the Sorento.
Versatile space means you can configure your vehicle for cargo, too. With all seats folded, the Sorento offers a cavernous 75.5 cubic feet of storage space. The Outback counters with a similar total: 75.7 cubic feet in the same configuration. You can move furniture, camping gear, and more.
The Outback even comes standard with roof rails with integrated and retractable cross bars. Tie-downs are included, too! The Sorento doesn't make its rails standard, and only offers cross bars as accessories.
---
Off-Road Adventures Beyond the Pavement

On the roads, the 2022 Outback and Sorento are known for their smooth driving dynamics. When those roads end, though, the Subaru station wagon is more prepared to take on light trails.
The Sorento has an impressive ground clearance of 6.9 inches, which will help you clear low-lying rocks, jagged terrain, and brush. However, the Outback improves on this with 8.7 inches of ground clearance. You can clear more and adventure more fearlessly.
The Outback offers all sorts of standard features to help you keep your grip on low-traction surfaces. It includes both Hill Descent Control and X-MODE® to reduce individual wheelspin. The Sorento, despite its best efforts, lacks these crucial features.
---
Is the Subaru Outback or Kia Sorento the Better Buy near Danvers MA?
The 2022 Subaru Outback and 2022 Kia Sorento are compelling options for families around Danvers, Reading, and Wakefield, Massachusetts. This comparison may leave many with a hard choice ahead.
However, we think you'll like the unique adventure capabilities the Outback offers, from the roof rails to its light off-roading capability. Everything else is just icing on top! Feel free to contact us to take a test drive at Ira Subaru and see this modern station wagon in action.
---