If you live or work in the Wakefield, Reading, or Danvers areas, our team of automotive experts here at Ira Subaru want to ensure that your Subaru Forester continues to get the care it needs to perform at the same high level for years to come.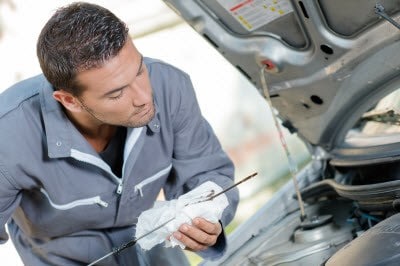 That's why we've come up with the following Subaru Forester Maintenance Schedule. With it, you can ensure that your Forester receives the right care at the right time.
10,000 Miles
When your Forester reaches the 10,000-mile mark, it's time for the all-important oil change and oil filter replacement. The following checks will also be performed:
·        All tires are inspected for condition and air pressure, including the spare
·        All fluid levels are checked and refilled as needed
·        Lights, wipers, and washers are tested
·        Drive belt tension is inspected and adjusted if necessary
·        The underbody is examined for any damage
When all of the above tasks are performed, your Forester will be taken out for a road test.     
20,000 Miles
Apart from the regular oil change and 10,000-mile checks, you can expect the following services to be performed once you've gotten to 20,000 miles:
·        Tire rotation
·        The front, rear, and parking brakes are removed, inspected, and serviced
·        The axle boot is inspected
·        Coolant is tested along with hoses and clamps
·        Engine and cabin filters are examined and replaced as needed
30,000 Miles
At 30,000 miles, your maintenance visit will consist of the usual 10,000-mile check including the servicing of the battery, the lubrication of all latches, hinges, and locks, and an inspection of all steering and suspension components.
40,000 Miles
When your Forester gets to 40,000 miles, all of the above checks, tests, replacements, and possible repairs will be repeated.
50,000 Miles
The service appointment that coincides with reaching 50,000 miles is simply an oil change in addition to the regular 10,000-mile procedures.
60,000 Miles
Meeting 60,000 miles calls for a much more extensive visit. This includes everything that a 20,000-mile checkup entails plus replacing the brake fluid, servicing the fuel injectors, inspecting all emission hoses, and examining the PCV valve.  
70,000 Miles
Here, your Subaru will get the standard looking-over including an oil change, the replacement of the oil filter, and the road test to ensure everything is in proper working order.  
80,000 Miles
At 80,000 miles, it's time again for the tires to be rotated, the battery to be serviced, and the engine and cabin air filters to be replaced.
90,000 Miles
This visit consists of the regular 10,000-mile checkup along with an oil change and oil filter replacement, if necessary.
100,000 Miles
The 100,000-mile maintenance interval is another extensive one. For this one, the 10,000- and 20,000-mile service items are combined. Additionally, the spark plugs, transmission fluid, and differential fluid are all replaced.
Remember to Schedule Your Next Maintenance Appointment
Regular maintenance is an essential aspect of your vehicle's health. If you're in the area of Wakefield, Reading, or Danvers and you'd like to get your Subaru Forester in for one of its routine checks, contact the service department here at Ira Subaru to schedule your appointment today.